Concept Group in France Invests in Funktion-One's 'Sensational' Vero VX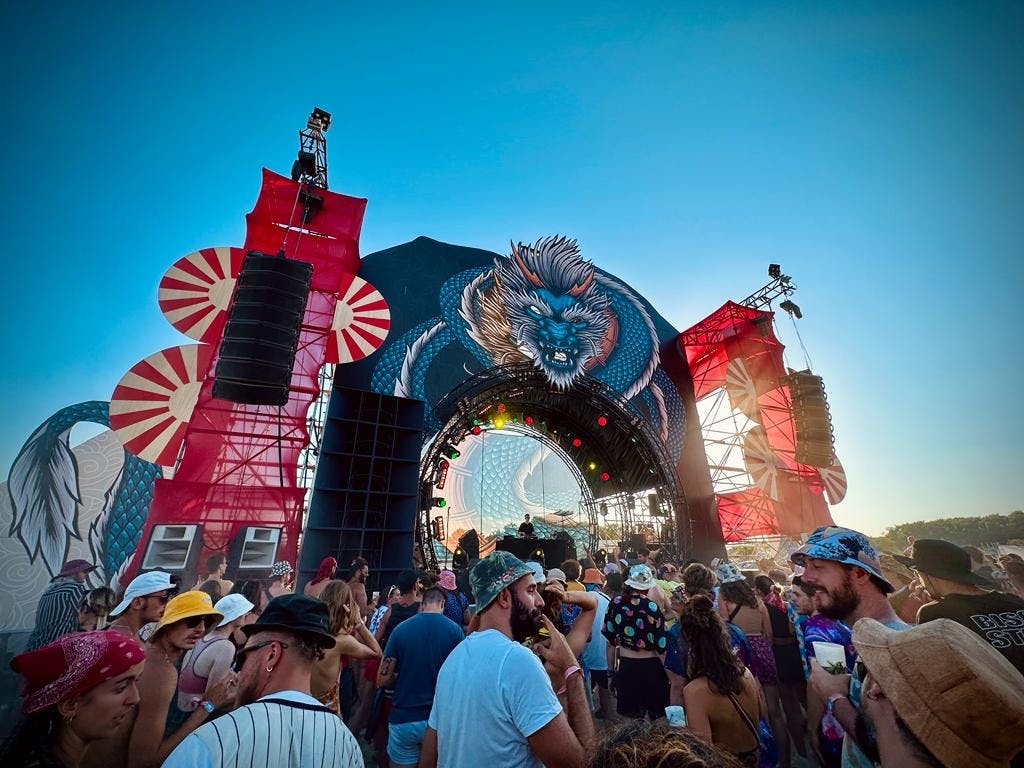 From its headquarters in Provence-Alpes-Cote d'Azur, on France's south coast, Concept Group has built its reputation on an attentive and detailed approach to customers and their projects. Its sizeable stock of equipment, occupying around 4,000m2, has recently been bolstered by the addition of a Funktion-One Vero VX system. 

The company is headed up by Patrice Burle and François Xavier Martin (FX), who, despite challenging market conditions, have guided Concept Group through several years of growth. 

"We prefer a 'tailor made' approach," explains FX. "We like to question convention and certainties and follow our own technical path - the one that will bring the maximum satisfaction to our customers, because the solution will be best adapted for their needs."

Concept Group's connection to Funktion-One has been nurtured by the loudspeaker manufacturer's distributor for France - Solution One. In 2017, Solution One demonstrated an Evo Touring system to Steeve Thimpont, Concept Group's Head of Audio, which left a lasting impression. Steeve recalls: "I was particularly surprised by the throw of the system. The result at 30 metres for a small stacked system was really impressive. I had listened to Funktion-One systems in the past, and I had clearly missed the potential of this brand."

FX, an accomplished live sound and studio engineer, says: "I had the opportunity to mix one of the bands I manage on a Funktion-One system. For the first time in my life, I heard the note of the bass drum. It was a perfect reproduction of the way the musician tuned his instrument!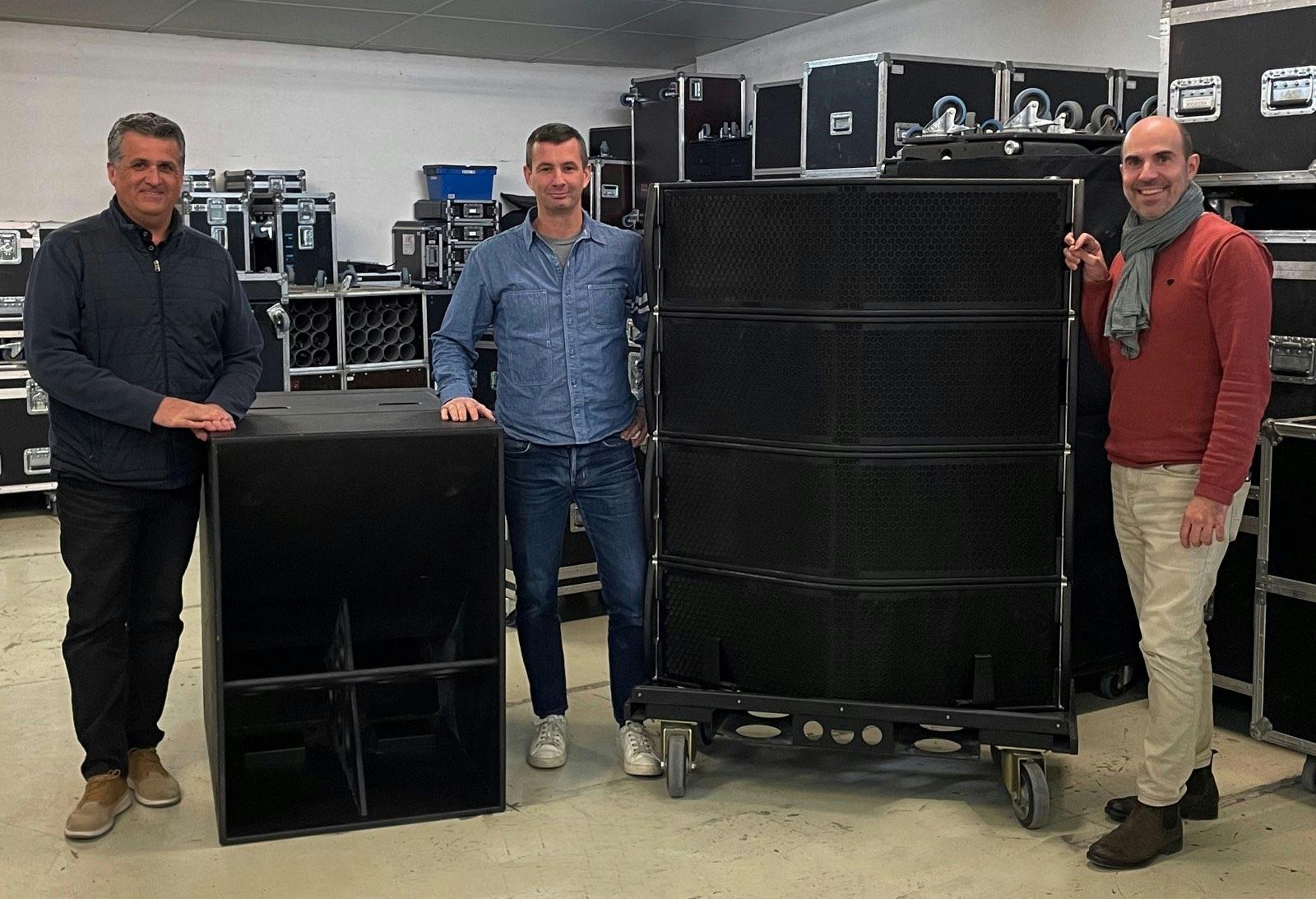 [L-R: Concept Group's Patrice Burle, Steeve Thimpont and François Xavier Martin (FX)]
"We met with the team in England and Tony (Andrews, Funktion-One founder) walked us through his approach to audio and we found so much common ground. Funktion-One have their own approach that goes off the beaten track, which is in line with our philosophy."

Steeve explains: "We have been working for many years with 'traditional brands', and although I had nothing to complain about in terms of the quality, it was apparent that people were doing more or less the same thing, with very similar technologies, especially on the line source systems."We decided to make Funktion One a proposal for the three stages at the biggest electronic music festival in France, Electrobeach.

"The main stage audience area holds around 30,000 people and for this the Funktion-One Vero system appeared to be an excellent solution, with a completely different technology from what we were using at the time. This was the first outing for Vero in France and it created an incredible shockwave."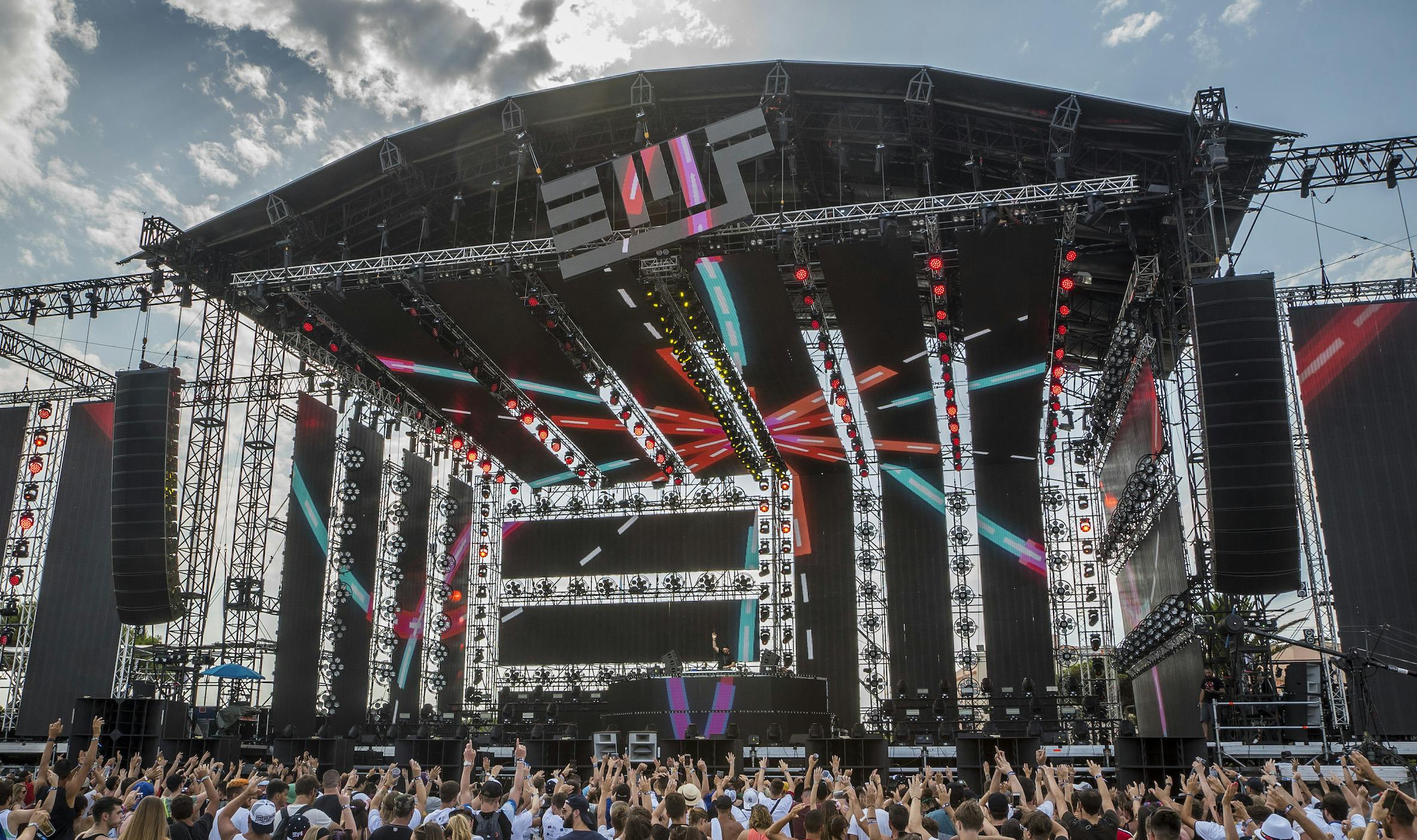 Electrobeach 2018 proved to be an important moment, not only for Concept Group and its relationship with Solution One and Funktion-One, but for people's understanding of Vero's capabilities. Appreciation for Vero's sonic capabilities was immediate, then came confirmation of the system's impressive efficiency. In the days after the festival it transpired that the power draw for the main stage was reduced to a tenth of that required in previous years.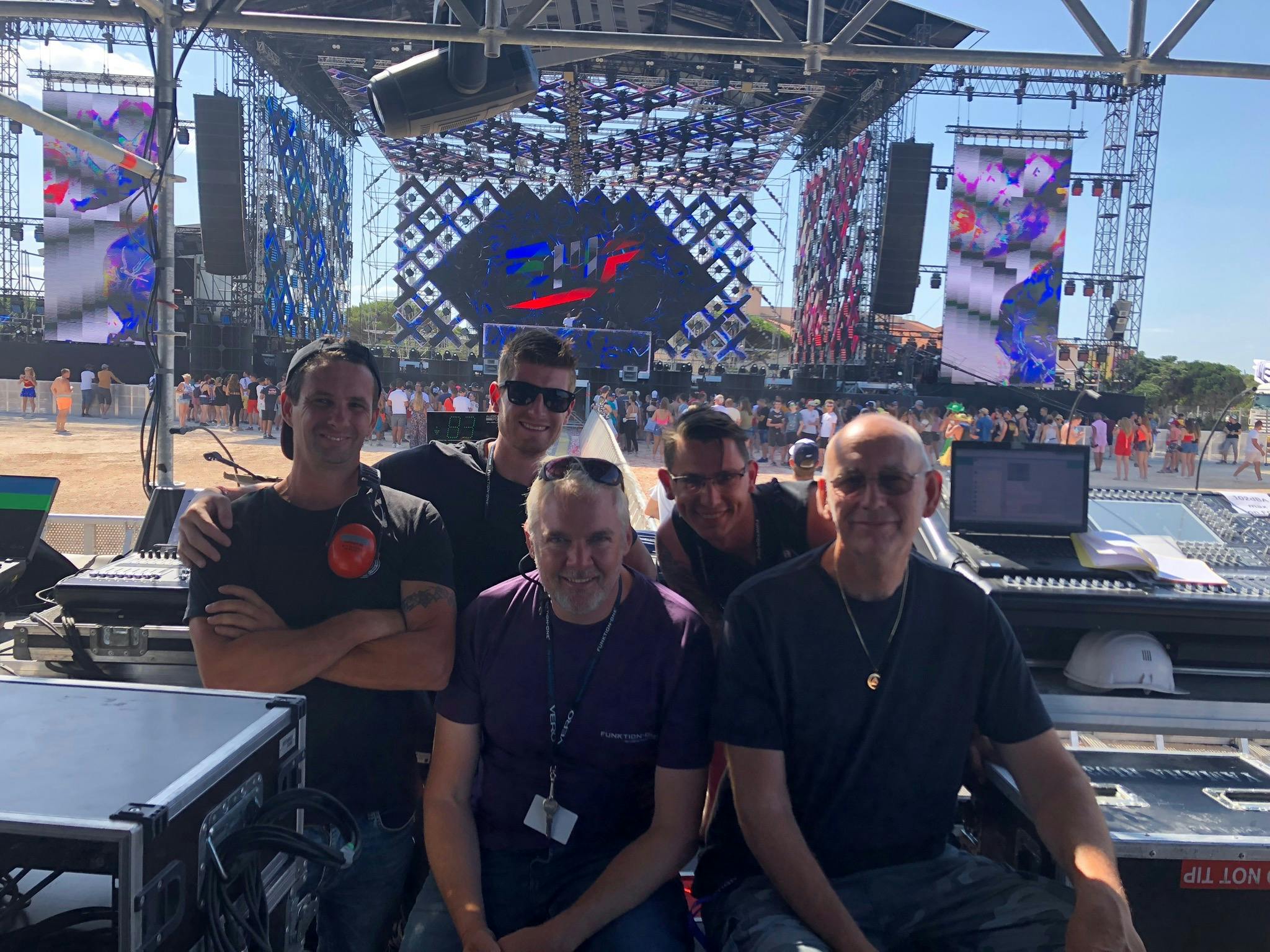 [L-R: Concept Group's Steeve Thimpont left; Niels de Feij, Yannick Hoogerwerf (Think! AV) back; Solution One's Chris Hawkes front centre; and Funktion-One's John Newsham]

In 2019, Funktion-One released Vero VX, offering Vero's performance characteristics and ease of deployment in a more compact, versatile format. "We had the opportunity to have a Vero VX and V124 system out on a few festivals," highlights Steeve. It must be said that the results have been more than encouraging. Many elements are improved from a classic line source system, particularly tonal balance and throw. The flying system is very innovative; you can adjust the cabinet angles once the system is suspended and set the inclination with the remote control thanks to a motorised lifting point. It's remarkable and makes it easy to fine-tune the coverage once the system is in the air.

Steeve continues: "Paired with V124 subwoofers, Vero VX is a new sound sensation. The first surprise is the management of the dynamics with very impressive transients. This is probably what makes VX work so well, it has sensations where other systems are lacking."

Patrice adds: "Our customers ask us for it. Those who have tasted the VX system have really felt a big difference. This system is key to our development in music festivals in France, but it is also a major asset for other events, whether sporting or corporate. The work carried out in collaboration with the brand makes the system increasingly open to new applications."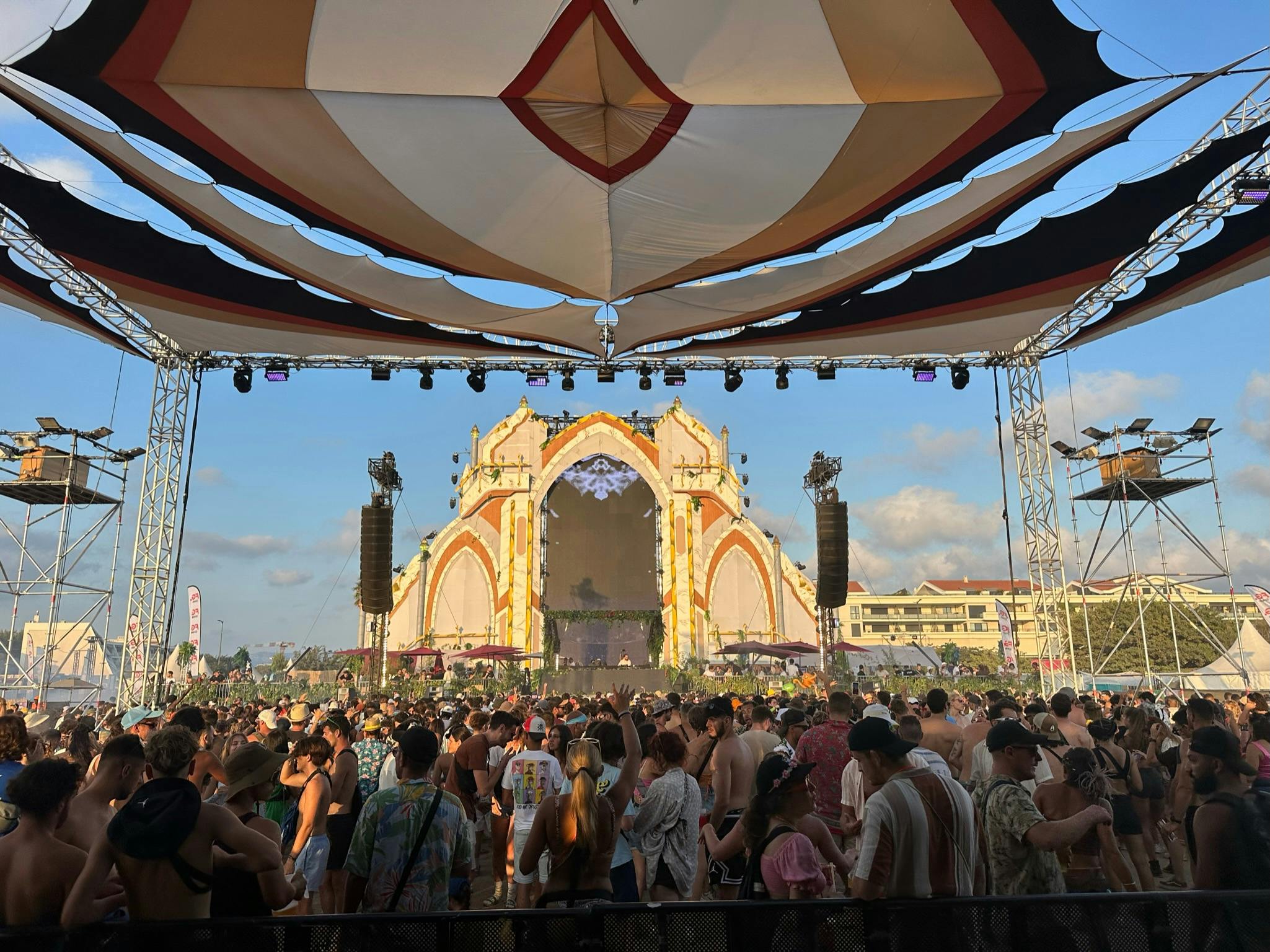 Concept Group now looks ahead to deploying Vero VX on major events, training its technicians on its Funktion-One sound systems and continuing the story with the loudspeaker manufacturer.

"Thanks to Tony, Ann, John and Chris for their passion, their philosophy and their help and support," they conclude.