Pro AVL MEA: Surf Club Dubai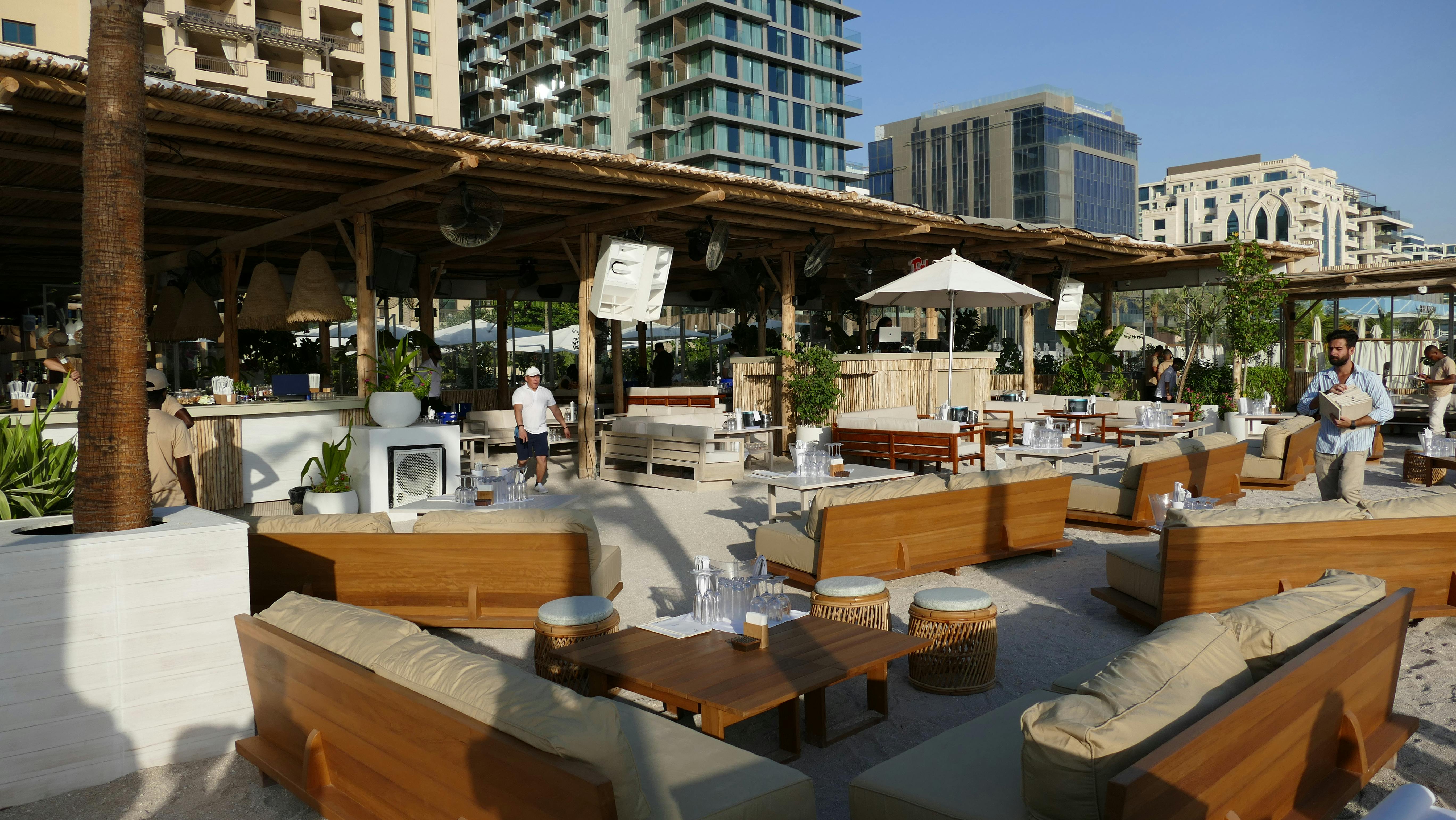 Reproduced courtesy of Pro AVL MEA:
As the hospitality market re-emerges from the shock of the pandemic, it's led to the establishment of several new eating and drinking hubs in Dubai in a bid to lure travellers to different parts of the city. One of those to spring to life is Palm Jumeirah's Palm West Beach. Over the course of the last year, a handful of unique eating and drinking establishments have emerged on what is often considered one of Dubai's most beautiful beaches.
At the far end of Palm West Beach lies Surf Club. Describing itself as out-of-the-box, the outlet brings a particularly relaxed vibe to the promenade – one that extends throughout the interior walls. Daytime guests wishing to sun themselves by the shore have the option of private cabanas and sun loungers with exclusive access to the beach. Then, by night, the action shifts back to the Sundowner Cocktail Bar behind, where guests can dance into the night under the stars, against the backdrop of the Dubai Marina and Ain Dubai.
Music, and the general ambiance of Surf Club, is key to creating the right atmosphere. "The management was looking for a premium sound system as they wanted to start attracting more and more high-end international DJs to the venue," explains Andy Williams, managing partner of audiovisual specialist Em-Tec, a company responsible for outfitting scores of Dubai's best F&B outlets over the last 20 years. "They approached us to come up with a solution which not only gave high-quality sound throughout the venue, but also helped minimise disturbances to the neighbours. The whole of the Palm is residential apartments and hotels, but there are also a lot of F&B outlets situated on the beachfront, so sound leakage is a big concern in the area."
Em-Tec devised an audio design working in collaboration with an acoustic technician, who helped to specify materials to better contain sound dispersion within the venue. "We were approached because the client specifically wanted Funktion-One," Williams adds. "They'd heard it at other venues and really liked the type of sound it creates."
Em-Tec quickly put its design into action, installing a line of four Funktion-One Res 2 cabinets and Br218 bass-reflex double 18-inch subwoofers lining the front of the bar and firing out to sea. These are augmented with fill cabinets comprising 12-inch F1201s, 10-inch F101s and 8-inch F81s distributed around the beach cabanas and dining tables, together with ultra-compact 5-inch F5 cabinets lining the wall against the promenade. Additional Sb8 and Br218 subwoofers provide low end throughout the space where required.
Power for the entire setup is derived from Full Fat Audio FFA-10000, FFA-8004, FFA-4004 and FFA-2004 amplifiers in tandem with an XTA processor.
To further aid in limiting unwanted dispersion of the lower bass frequencies, Em-Tec created a series of concrete outer enclosures in which to integrate the subwoofer cabinets. "These worked as an extra measure to help limit any distribution from the back of the subwoofers," notes Williams. "They are slightly overkill but it all helps to control the sound, which the authorities are very strict about. Bass is the thing that travels the furthest and, while not much energy comes out the back of Funktion-One boxes, demonstrating to the authorities that we take the matter seriously was important."
While great attention was paid to sound dispersion in the planning phase, the venue's location on the beach simplified the physical installation. "Given our location, we didn't have issues with cabling and the actual installation was quite straightforward," says Williams. "Power is always a consideration in that part of Dubai, so we had to make sure everything was as efficient as possible with the amplifier processes."
Upon opening to the public earlier in the year, the success of Surf Club quickly took its management by surprise. Busy nights now frequently see more than 1,000 partygoers lining the beach, which quickly forced an audio upgrade to match. "The place gets so unexpectedly busy now that we have replaced the Res 2s with Res 4s [Resolution 4E-CP]," offers Williams. "Not only are the bigger speakers capable of a higher output, they are also more controlled behind the cabinets because of their 45° dispersion, which further helps with controlling leakage outside the venue. Ninety percent of the system is firing straight out to the sea."
"At night, they really crank up the levels in the beach area and the system really pumps," concludes Em-Tec project manager Armand Bulder. "Despite this, leakage at the rear of the venue heading towards the hotels is practically non-existent. I think we did a great job of managing to keep everything well-contained."