Funktion-One Sound at Heart of Manchester's Progress Centre
Manchester's infamous music scene was boosted earlier this year with the arrival of Progress Centre; an open-air events space featuring a Funktion-One sound system from Audioserv Ltd. The venue is operated by Connecting Dots Group (the people behind The Loft and Love Factory), who set out with 'the sole intent of making you dance' and delivered on that goal with a series of events throughout spring and summer 2023, featuring artists like Sasha, Dungeon Meat, Apollonia, Traumer, Slapfunk and John Digweed.
Discussing the design and deployment of Progress Centre's Funktion-One system, Audioserv's technical director Pete Rollinson said: "Having worked with the guys behind the Progress Centre since we emerged from the pandemic, we were asked to provide sound for the summer season's events there. The space is unusual, with the DJ booth being at the small end of a trapezoid shape, getting wider towards the back of the venue. 
"Our task was to provide a system which was more than powerful enough to deal with the necessary level, with the perfect coverage to make the best use of the venue space with excellent audio. The horizontal dispersion of our Funktion-One Evo 7Ts works perfectly for correct coverage, avoiding excessive overlap in the middle and without the sound bouncing off the adjacent walls, while four F124 subwoofers deliver the low-end extension that Progress Centre's events demand."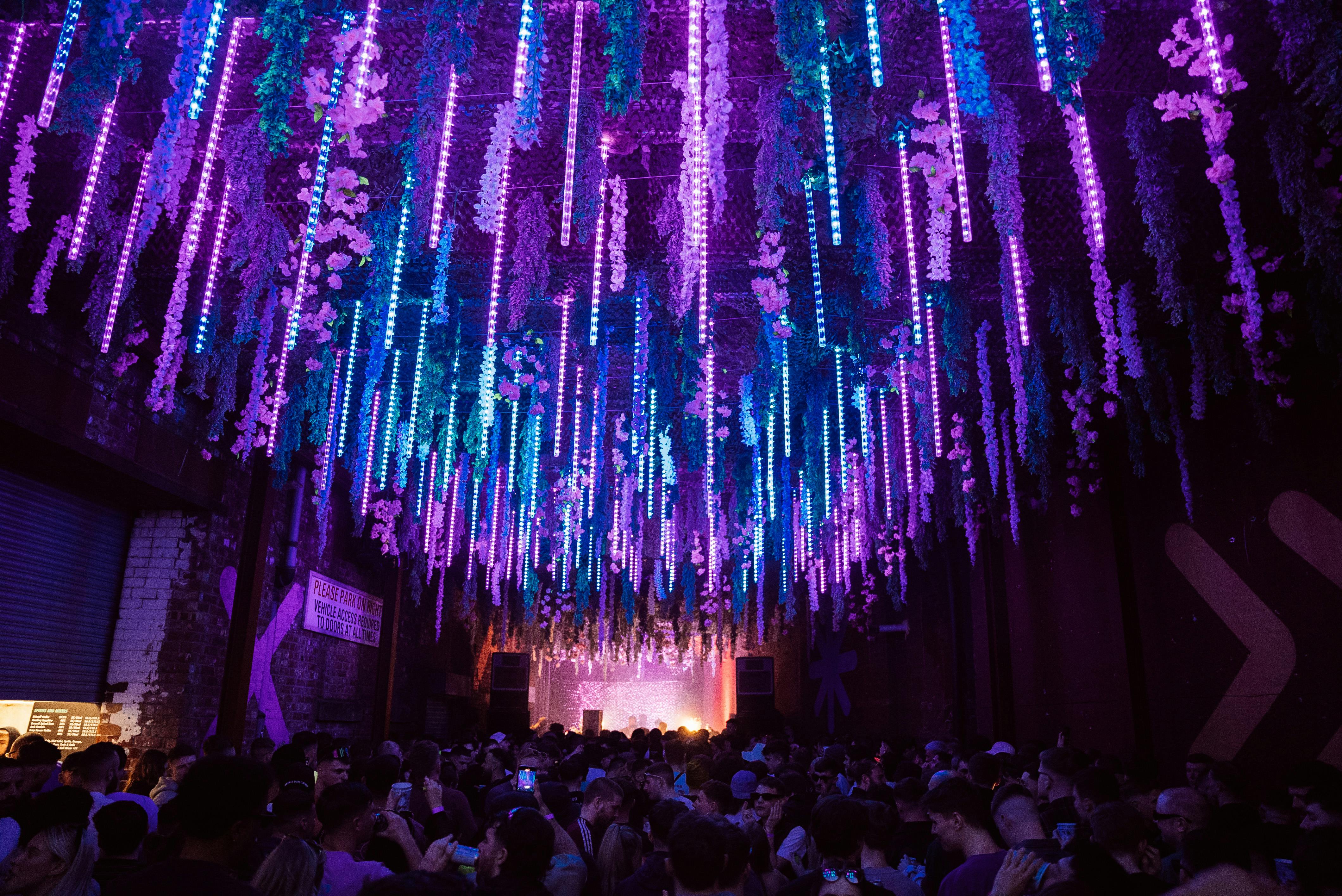 As with many outdoor city venues, offsite noise was a serious consideration when designing the system. Rollinson explained: "We use delays to achieve the right level across the full audience area while keeping offsite disturbance at a minimum. The delay system features a pair of time aligned stacks made up of Funktion-One F221 subs and Res 4 tops, which again have just the right dispersion pattern to cover the back audience area without extra reverb and time smear from the sound bouncing off the walls."
Connecting Dots Group's Oli Ryder commented: "For us, Funktion-One remains the lead system to guarantee a good time. As a venue that showcases such a wide-ranging selection of sounds, it's critical to ensure that clarity is conceived no matter who's spinning up a ruckus behind the decks. As promoters who come from the dancefloor, sound quality will always remain the key ingredient, and a good set of Evos and F124s will forever leave a nice taste. A simple thing done right is every dancer's delight."
Though the Connecting Dots crew can't say too much at the moment, they have some amazing plans for 2024. Expect more events, more party people and more Funktion-One speakers.