It started with Dance Stacks – Interview with Combeuil Audio's Founder
Combeuil Audio founder Guillaume Combeuil has spent the summer providing Funktion-One sound and technical support for a sustained run of parties and events. Based in Nantes, the historic capital of Brittany in northwest France, the ethos of the company is rooted in a love of music, loudspeakers and 'other geeky things'.

"These worlds merge perfectly in my work," says Guillaume. "I aim to work with music lovers, party promoters and artists who see music and events the same way as me - quality before quantity, passion before money."

Guillaume's interests aligned towards the end of 2013, when he realised there could be a way of making a living doing what he loves. Having dabbled in renting loudspeakers during his student years, he wasn't coming in cold and things started to take off fairly quickly.
"I bought my first Funktion-One system, a pair of Dance Stacks, back in 2014. That's when it became really serious."
Combeuil Audio's regular work is in parties of around 300-500 people, mostly electronic music - sometimes funk, disco, house, sometimes minimal, techno or trance. Summer brings festivals for 500 to 5,000 people, then there are the rentals and sales to nightclubs and bars.

"I still see myself as an artisan," says Guillaume. "Lots of small gigs, lots of work; the human side is preponderant. Usually, my clients are very passionate about music and pay good attention to sound quality. They invite artists they really like and want their music to be reproduced in the best possible way."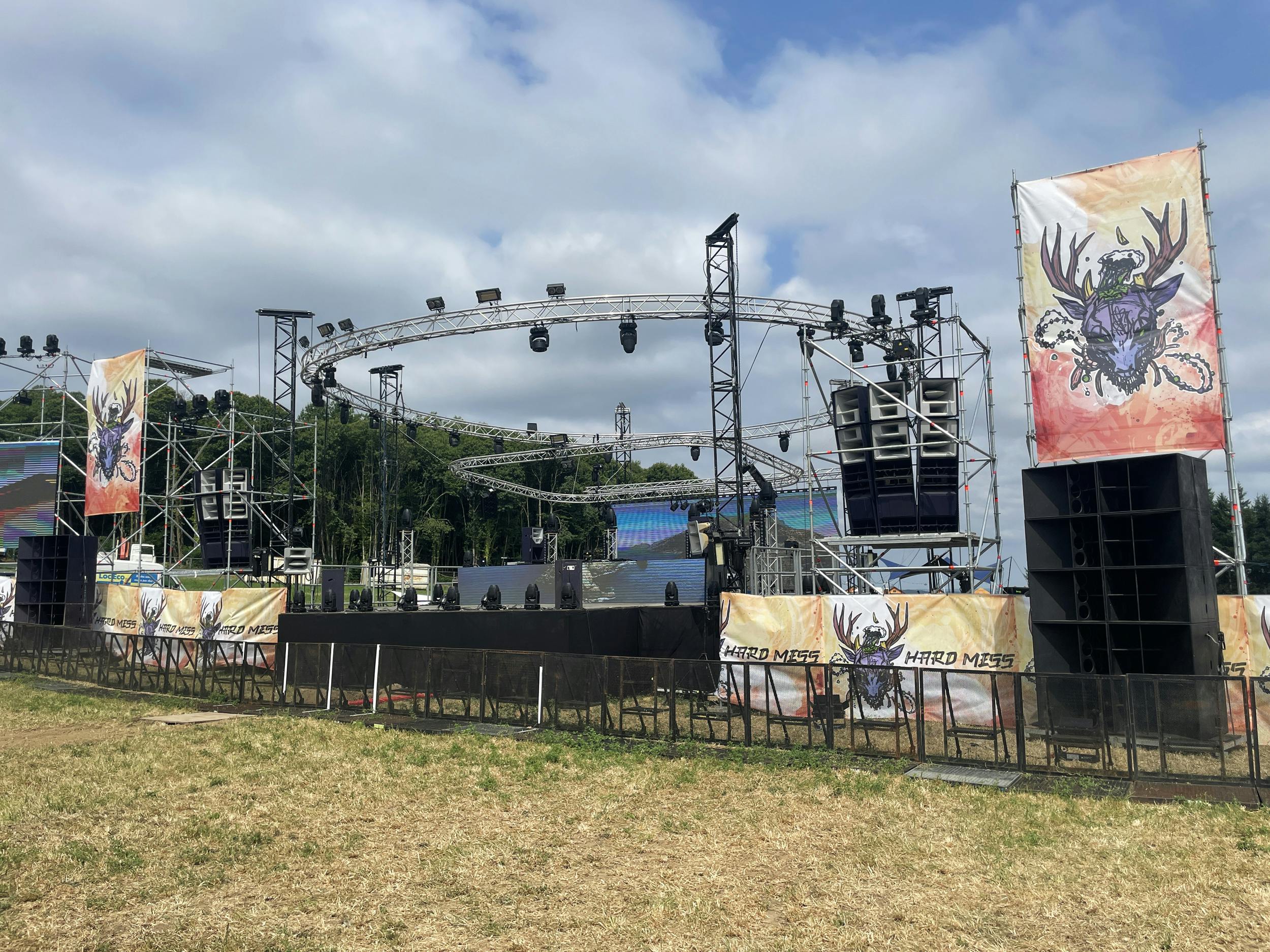 Guillaume's approach to audio is grounded in the pursuit of a higher meaning and deeper experience. "As a sound system provider, my goal is to transmit audio from the artist to the audience. As a music lover, I want to do it in the best way I can. I want people to vibrate in the most positive way.

Summer 2022 has seen Combeuil Audio apply these principals to a range of events. "Lots of good times" states Guillaume, including Les Viatiques' 6th Birthday in Bordeaux and Nord Fiction Festival in Normandia. "Another that stands out is Goûtez Electronique, where we play house music for around 3,000 people next to the river in the city centre. In my hometown, Nantes, we enjoyed the return of 'Days' Sunday parties, where we use four stacks (1 x F124, 1 x F215 Mk2, 1 x Evo 6SH), vinyl, rotary mixer and lots of good vibes for around 300 people."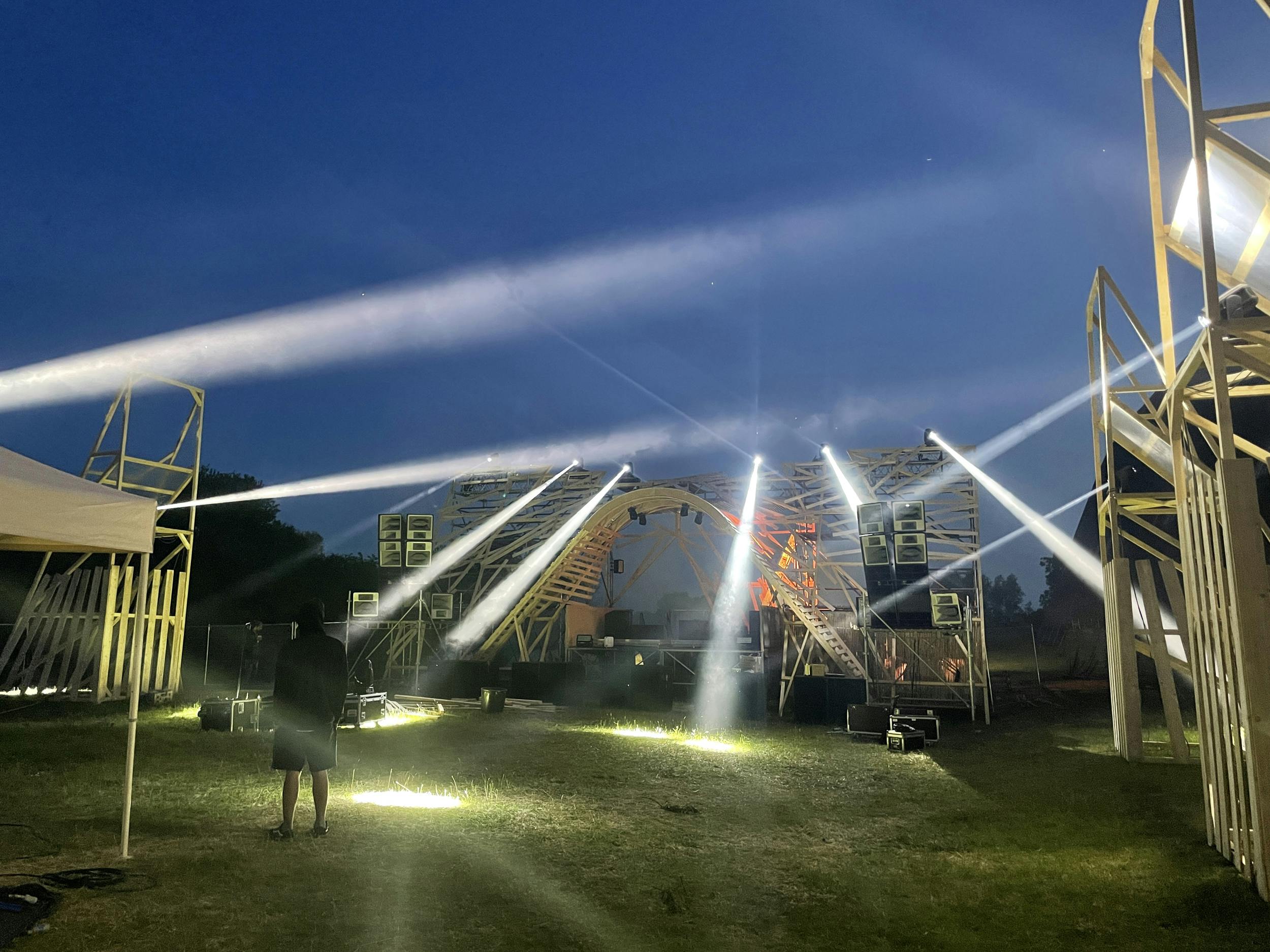 Adding a full Evo 7T system to the rental stock during the winter has proved to be a shrewd move, immediately expanding the company's capabilities and widening its scope into larger events and different scenes. It's the latest chapter in Guillaume's relationship with Funktion-One, which is already more than 10 years old. "I remember playing as a DJ for the first time on a Funktion-One rig at a Nuit Sonores Off in Lyon back in 2011," he recalls. "The dynamic really struck me. Then the decisive experience came at Berghain in 2012, surrounded by six DS210 + DS15, 16 F218 and two IB218. The immersion, the powerfulness of the sound, its physicality, the lack of harshness - I fell in love with that system."

This feeling has continued and is now engrained in the work Guillaume does with Combeuil Audio. "I like to work and propose different things than the competitors. For me, Funktion-One sound systems have a special dynamic in the low mids, as well as the presence of the mids, and the speakers look rather different too."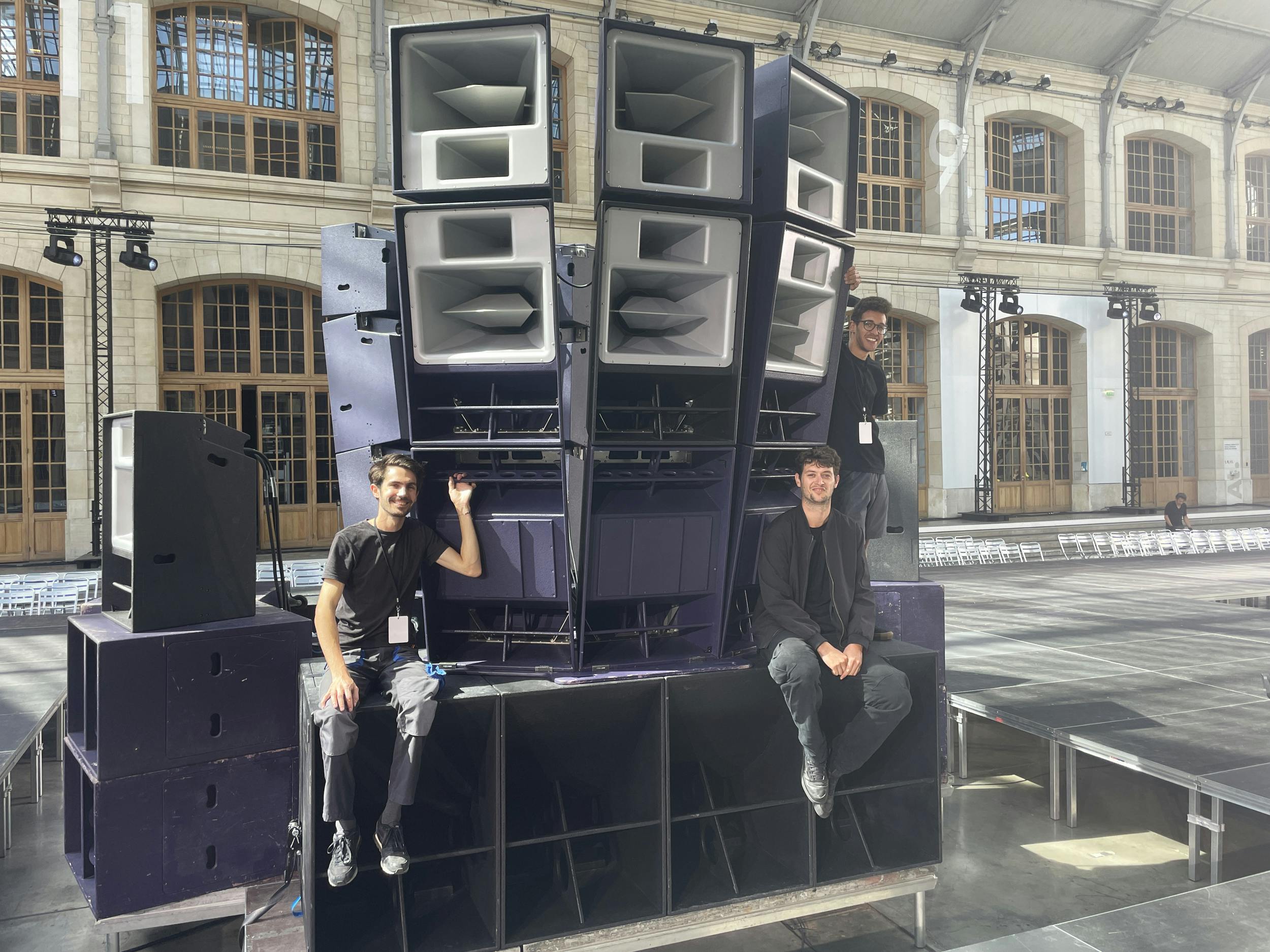 As the longer, festival filled days of summer begin to contract into autumn, event life slows down and, subsequently, the nature of the company's work changes. "Probably like everyone, we do much less open air as we go into winter. I mainly supply sound systems for smaller, indoor events. I'm also at Macadam, my favourite club here, a lot. I supply the sound system and have freedom to pretty much do what I want sound wise."

It's this passion for sound and the drive to reach new levels of performance which not only links Guillaume and Funktion-One but is the reason Combeuil Audio has a very bright future ahead. Follow on Instagram and/or Facebook.