Moga Festival shines in Morocco's thriving electronic music movement
There's a new cultural wave of electronic music sweeping through Morocco, bringing with it a swell of festivals, events and collaborations. This surge of music and youth culture has led to a new type of tourist - electronic music fans from around the world, travelling to enjoy Morocco's stunning scenery and this developing movement. 
Woven into the fabric of this rave-olution is Moga Festival and its unmistakable Funktion-One sound – supplied by Swell Productions. "Funktion-One brought a recognised image and quality to the festival, a real mark of credibility," said organiser Matthieu Corosine. "Everybody was amazed by the sound and Funktion-One has now become a signature for the festival." 
"The Funktion-One sound delivered as always - immersive, crisp and clear throughout the sound spectrum."
Mogo Festival took place in the city of Essaouira, at the Sofitel Essaouira Mogador Hotel, from 28th September – 2nd October, extending what was a three day event to five days. The first two days of the festival - labelled 'Moga Off' - have been added with inclusivity and new experiences in mind. Corosine explained: "Our goal was to mix people and cultures and not just be like any other festival. We wanted people to discover the city, feel the vibe and experience the lifestyle of locals." This meant two days packed full of free activities, including kiteboarding and surfing lessons, access to the best clubs in the Souiri town, and traditional Moroccan cooking lessons. Corosine added: "We have the full support of the city major and local authorities. The locals are very supportive of Moga as they are also a part of it and that is what makes it special for them".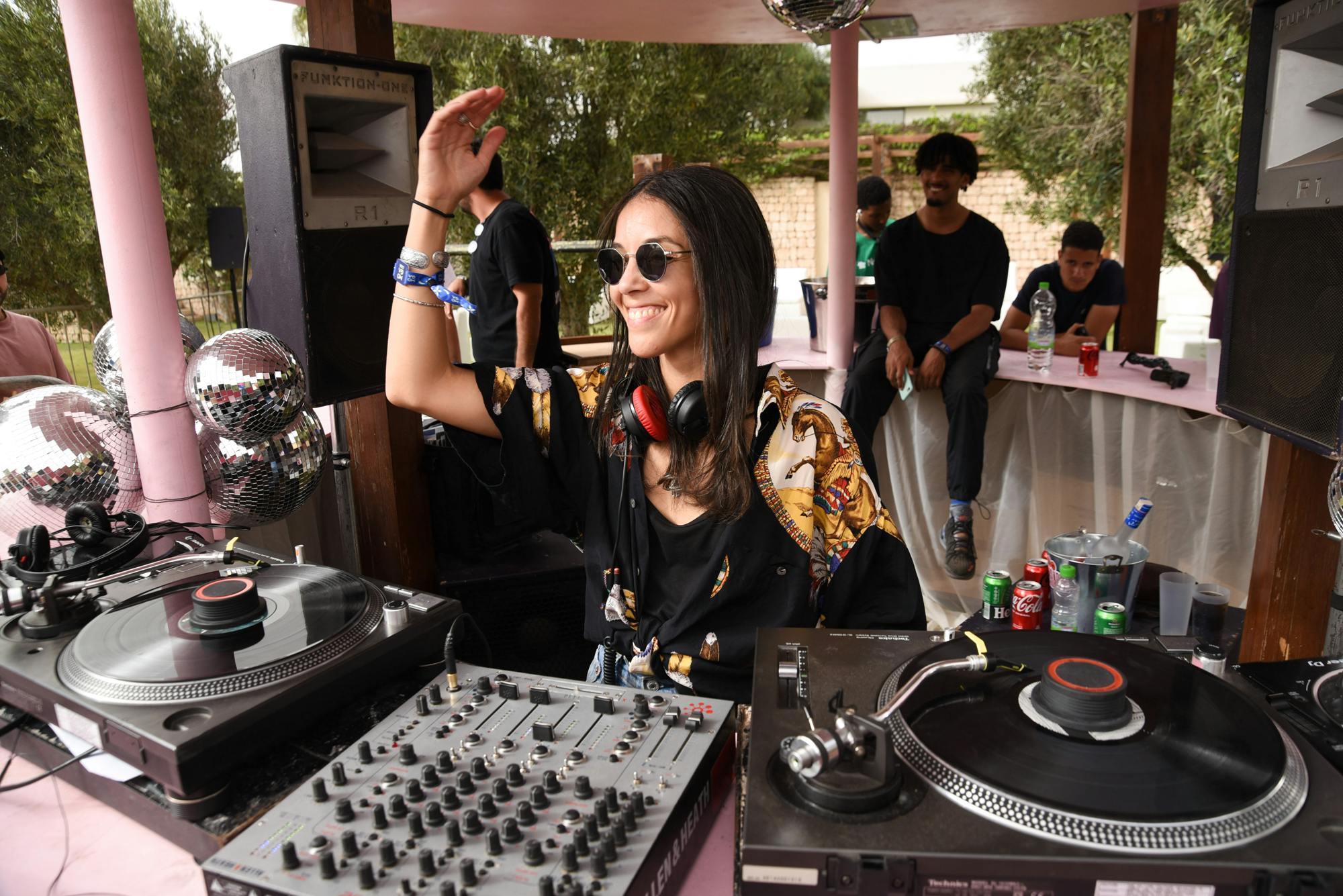 Funktion-One sound featured across the festival - on the Pool Stage, Garden Stage and the Terrace Stage. Corosine revealed: "I kept hearing about how great Funktion-One sounded but the first time I actually heard it was at Moga in 2018. Chris Hawkes (from Funktion-One distributor for France, Solution One) came along with the Swell team and took care of installing the sound system. Everybody was amazed by the sound and Funktion-One became some kind of signature for the festival.
For 2022, Swell Productions deployed a five-way system the Pool Stage - with an asymmetric bass set-up comprising a stack of four F221s (40Hz-80Hz) and two Infrabass 218s (20Hz-40Hz). This configuration minimised cancellations, ensuring smooth and consistent coverage over the whole frequency spectrum. Swell Productions' Simo Chafai said: "The Funktion-One sound delivered as always - immersive, crisp and clear throughout the frequency spectrum."

The Garden Stage system featured Evo 6s, F215s and F221s, together with Res 1s and BR118s for monitoring. Four AX88s combined with a pair of F215s and six F218s on the Terrace Stage, where a Res 2/F121 monitor system was specified.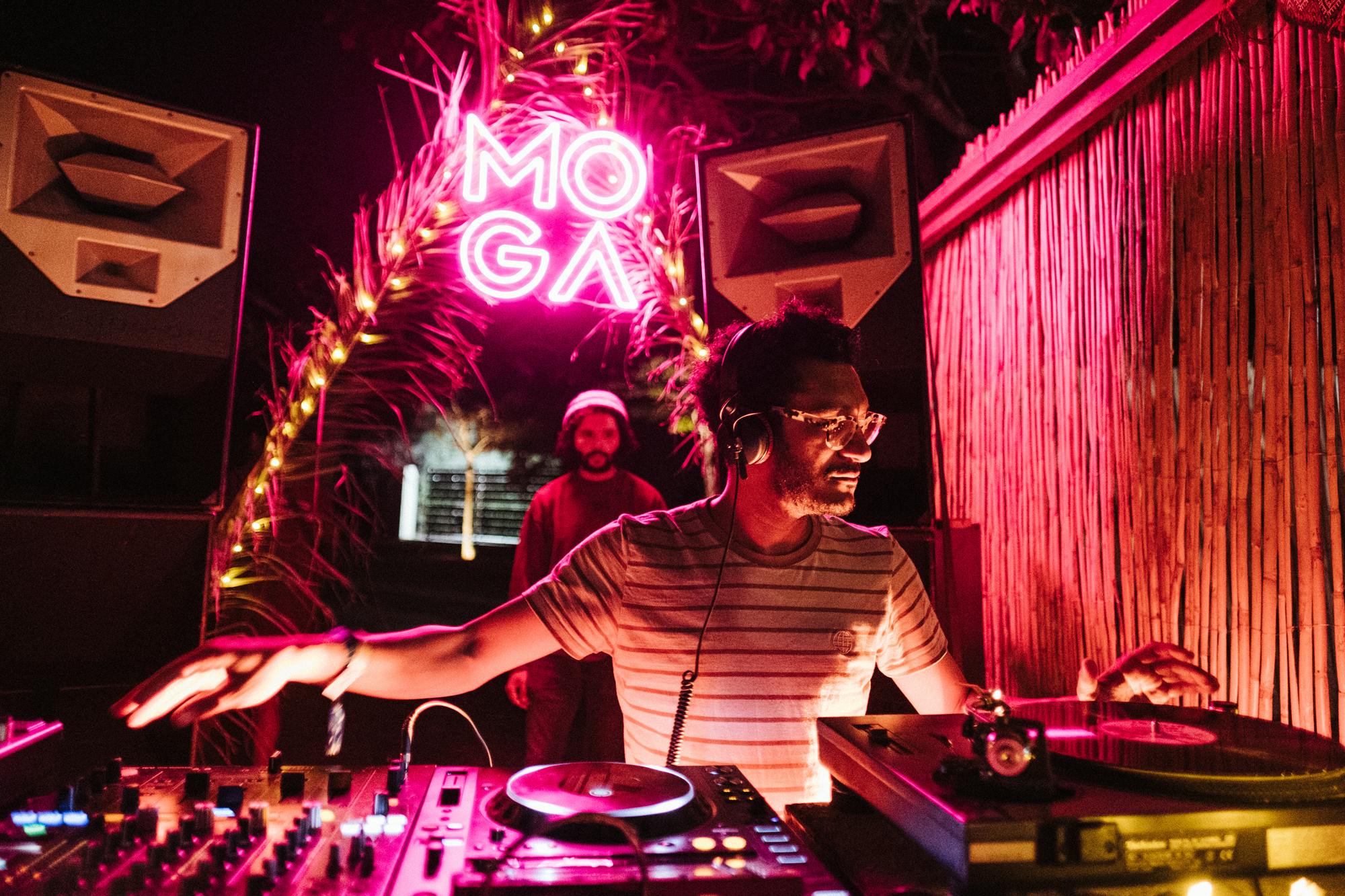 Chafai highlighted: "Funktion-One brought consistency and adaptability throughout the festival with three completely different setups that were perfectly adapted to each stage, whilst being very consistent in the sonic quality."

"The feedback we got from everyone was amazing," added Corosine. From the crowd, to the team and the DJs, everyone had such a great experience, we could feel the energy of the crowd with everyone smiling and dancing, it was definitely the best edition of Moga."
Moga Festival 2022 is the latest product of Morocco's thriving electronic music movement. Now that the restrictions of the last two years have been lifted, we can expect even more from this vibrant scene. "It was a very successful event," reflected Chafai. "This was the first big EDM Festival in Morocco post-Covid. The sea of smiles on the dancefloor for three days straight was the perfect reminder of why we do what we do."