Brick Lane Jazz Festival Comes Alive with Funktion-One Sound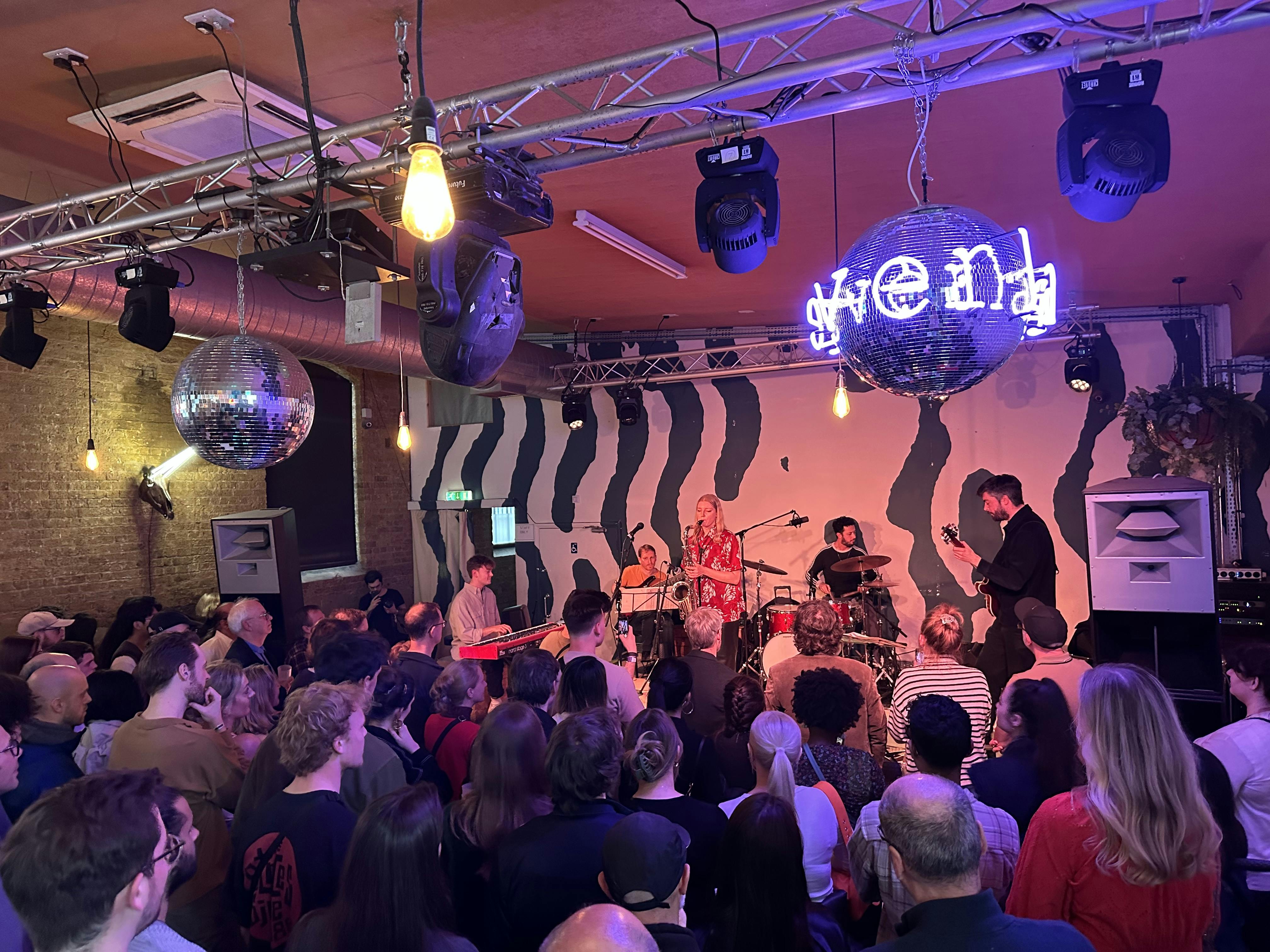 Picture yourself surrounded by the most soulful and uplifting sounds of jazz that you've ever heard, delivered by some of the most exciting new and established acts on the scene today, including Poppy Daniels, INSXGHT, David Mrakpor, Rueben James, NU Civilisation Orchestra and a host of other talented performers. This is what Brick Lane Jazz Festival 2023 (BLJF 2023) offered to its attendees, filling their ears with some of the newest and most culturally rich sounds coming out of the capital today.
BLJF 2023 took place at The Truman Brewery in the heart of East London on 14-16 April 2023, with Funktion-One sound (from Sound Services Ltd) installed in four of its venues. Each venue had its own unique atmosphere and line-up, whether it was the unique and beautiful sounds of WERKHAUS and Juju's Bar & Stage, the cosy feel of 91 Living Room or the remarkable space of 93 Feet East. Funktion-One systems delivered clarity, power and fidelity that made each performance unforgettable. With all festival venues just a minute's walk from each other, it was a chance to discover new music, be part of a diverse community, and enjoy the iconic site that is The Truman Brewery.
Poppy Daniels, who performed in 91 Living Room, was impressed with the general vibe of the festival and the quality of the audio: "Throughout the festival there was such positive energy and conversations happening between the audience and acts - the atmosphere was really beautiful. I felt the sound was amazing! Everything felt so balanced between instruments. Nothing was drowned out, allowing everyone to have their moments on stage. What really impressed me is how much great sound can change a gig."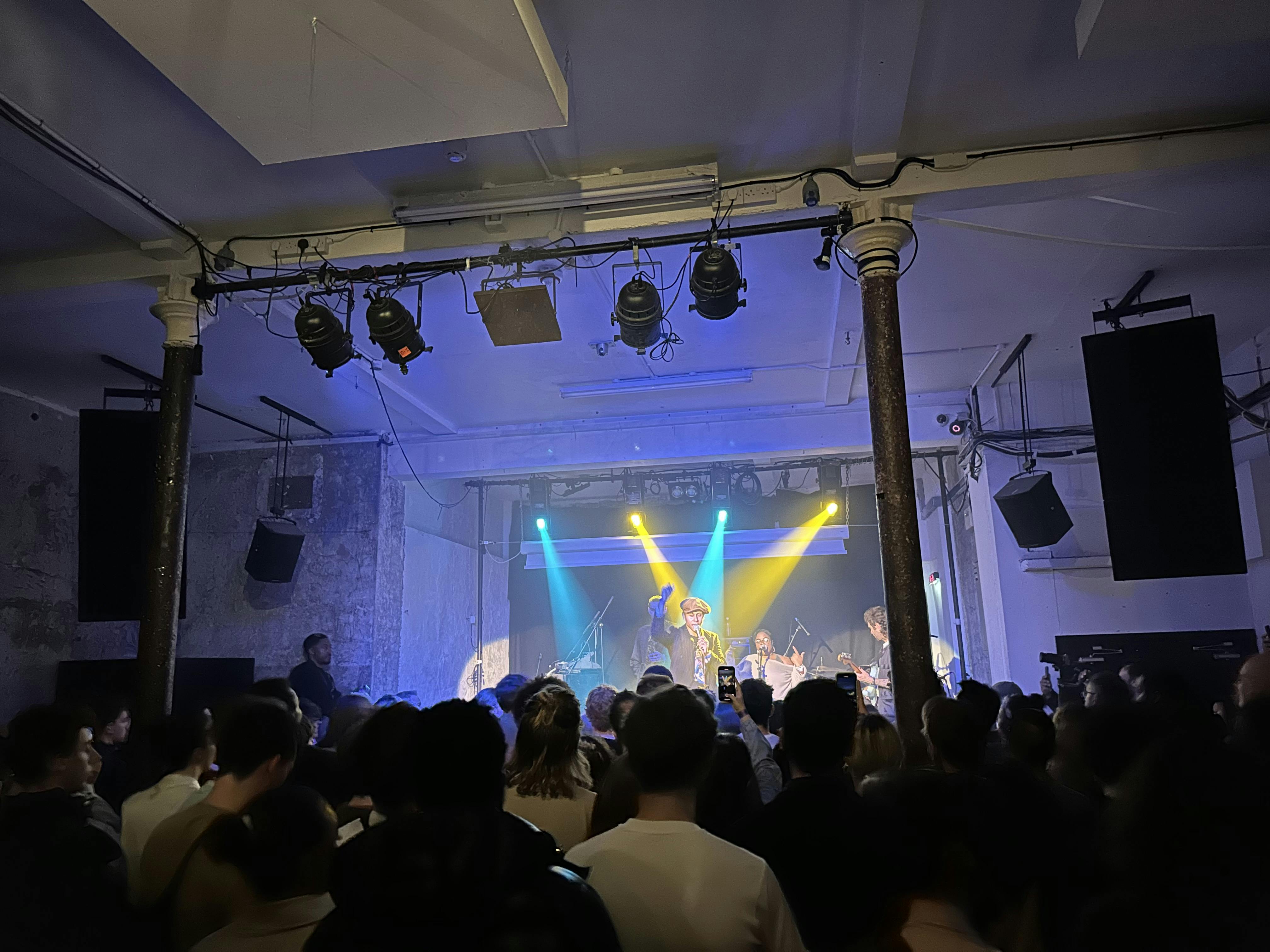 Sound Services have played a crucial role in the sound at The Truman Brewery by installing Funktion-One in the biggest live room at 93 Feet East back in 2017, as well as installing 91 Living Room and Juju's Bar & Stage last year. Technical Director of Sound Services, Rich Cufley commented: "It was so great to see The Truman Brewery packed with music lovers for the weekend! Each venue had carefully curated programmes that suited the individual space perfectly. From the intimate living room feel of 91 to the biggest live room at 93 Feet East, the atmosphere was electric. Some incredible performances were beautifully delivered by the Funktion-One systems, and it was a real pleasure to see our hard work come together in the four venues."
Funktion-One have worked with Sound Services for over 20 years. "We have had a long-standing relationship with Funktion-One," said Rich. "Their loudspeaker systems never fail to enhance the listening experience for performers and the audience. It was a rare treat to see so many people enjoying such great live music and a real honour to be involved."
Juliet Kennedy, the founder and creative behind Brick Lane Jazz Festival, Juju's Bar & Stage, 91 Living Room and WERKHAUS, explained the decision for having Funktion-One sound: "We wanted to have the best quality sound possible and Funktion-One sound is the best I have ever heard. Funktion-One works for Jazz as it is so crystal clear, the sound has to be amazing."
The result of Juliet's love and passion for good quality audio means that Juju's is now home to an installed Resolution 2 and F218 system, running on X04A processing and FFA amplification, with F1201, F101, and F81.2 peripherals for an engulfing sound experience.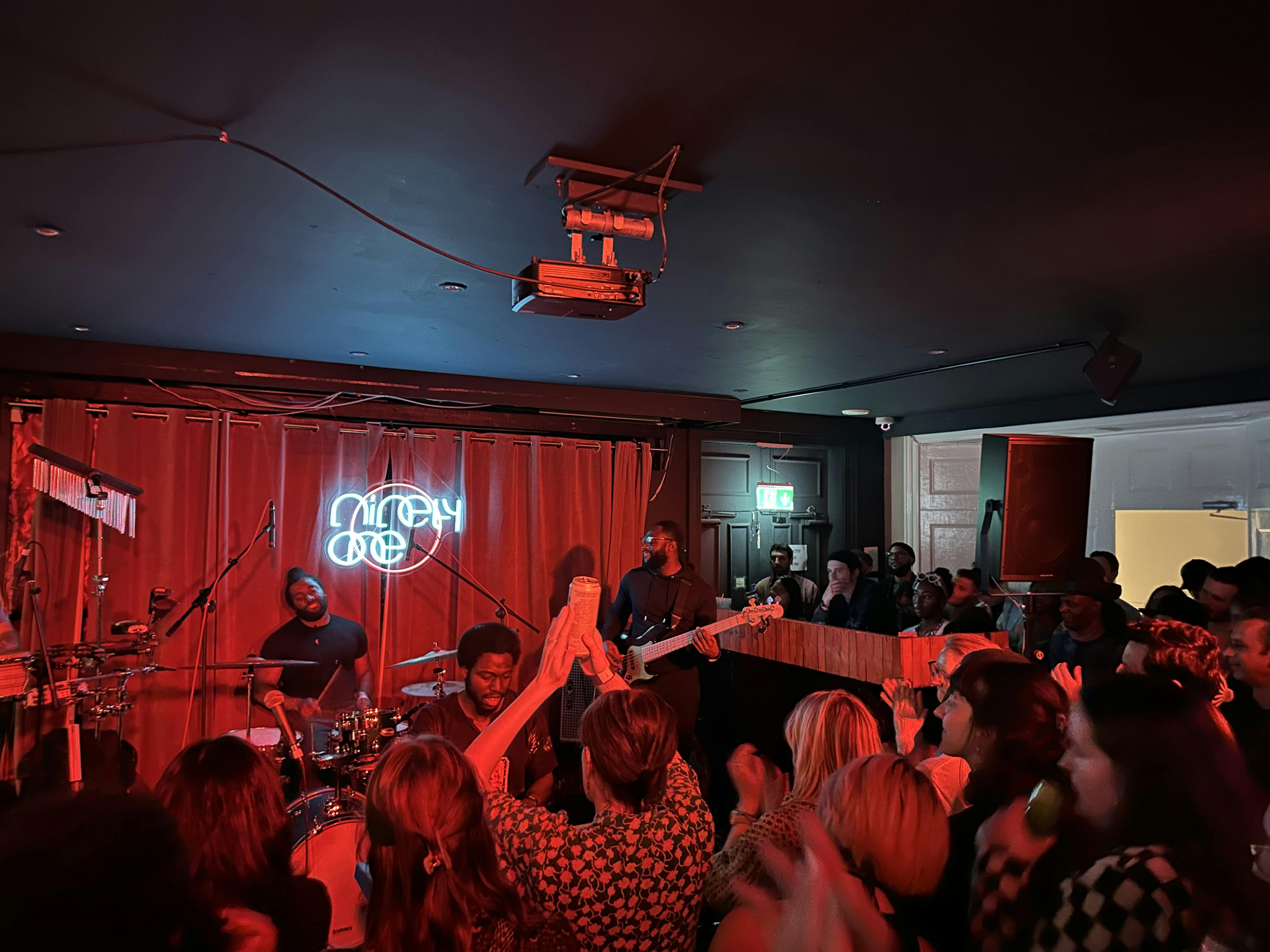 Abbey Road Studios qualified sound technician Yvan Chambers spoke about his experience mixing some of the bands at the festival: "I did mix on another system in one of the other venues here, and the mixing experience was just not as pleasurable as the Funktion-One system. The sound quality was not exactly what I was expecting, but then again I have been spoiled by using Funktion-One over the last year."
One of the most exciting acts at the festival was INSXGHT, a keyboard player rising quickly in the UK jazz scene. His innovative fusion of jazz and electronic music creates a unique sound that captivates audiences. He said: "I have played at many venues and you can really tell the ones with good sound and not so great sound. When I first heard Funktion-One I was taken aback, it was so clear, so crisp - it blew me away. As a keys player I like to have pads which have a kind of string effect underneath the piano and sometimes it gets lost in other speakers and systems, but it came out so crisp on Funktion-One and was exactly what I wanted to hear. Good quality audio can be make or break for an artist and the Funktion-One system sounded full and sounded fat. Funktion-One is dope."
Ivor Davies, sound engineer for Juju's and 91 Living Room, is a big fan of the sound quality at 91. He explained: "For the main speakers at the front of the stage, we used a pair of pole-mounted F1201 speakers for crispy-clean detail on vocals, sax, guitars and keys sitting on top of a pair of BR121 bass units for deep smooth rich bass that goes right down to the centre of the earth."
Many performers graced the 91 stage delivering some powerful and moving performances for the attendees, including David Mrakpor who did his own show under the name David Mrakpor and Friends on the Sunday at 91 and it was completely packed out to the point that there was a queue outside that stretched almost a whole block.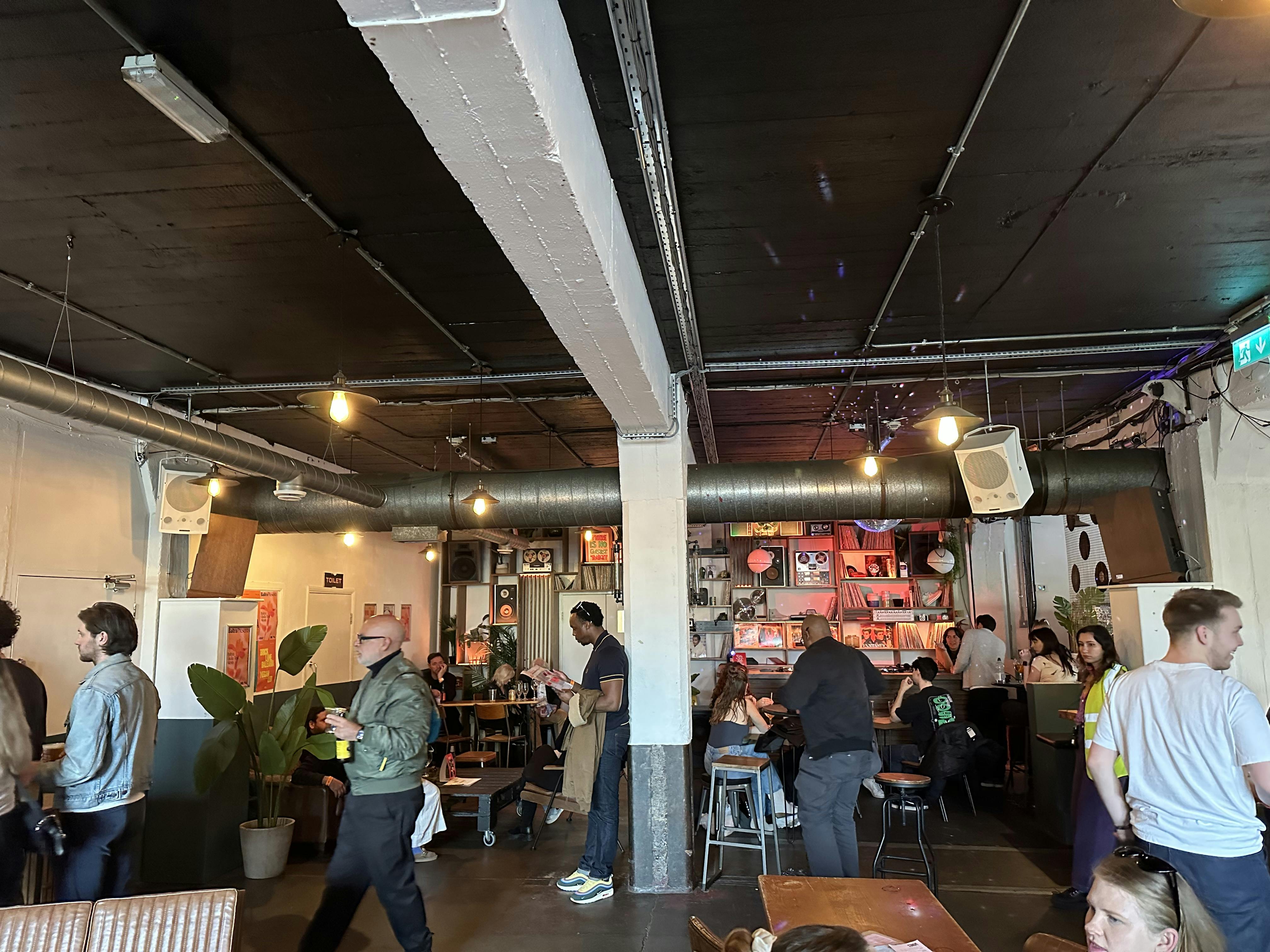 Flynn McBurney, who was at the mixing position for this performance, said: "Funktion-One is always a pleasure to work with. It's a fairly small space at 91 and it got very busy. The system design meant for smooth coverage across the whole room. The type of jazz David and some of the others play is loud and can have a lot going on, meaning it can be difficult to get separation and space between the instruments. With Funktion-One, I find this much easier to achieve. The kick drum and snare are very important in this hip hop inspired jazz - the BR121s gave the kick drum a really nice presence, you could really feel it.
"There were several solo sections with David on the piano that felt extra special. The sense of stereo from the system really helps to create a sense of space and the sound is hanging in front of you rather than coming from a speaker. Members of the audience and artists all said how special of a show that was."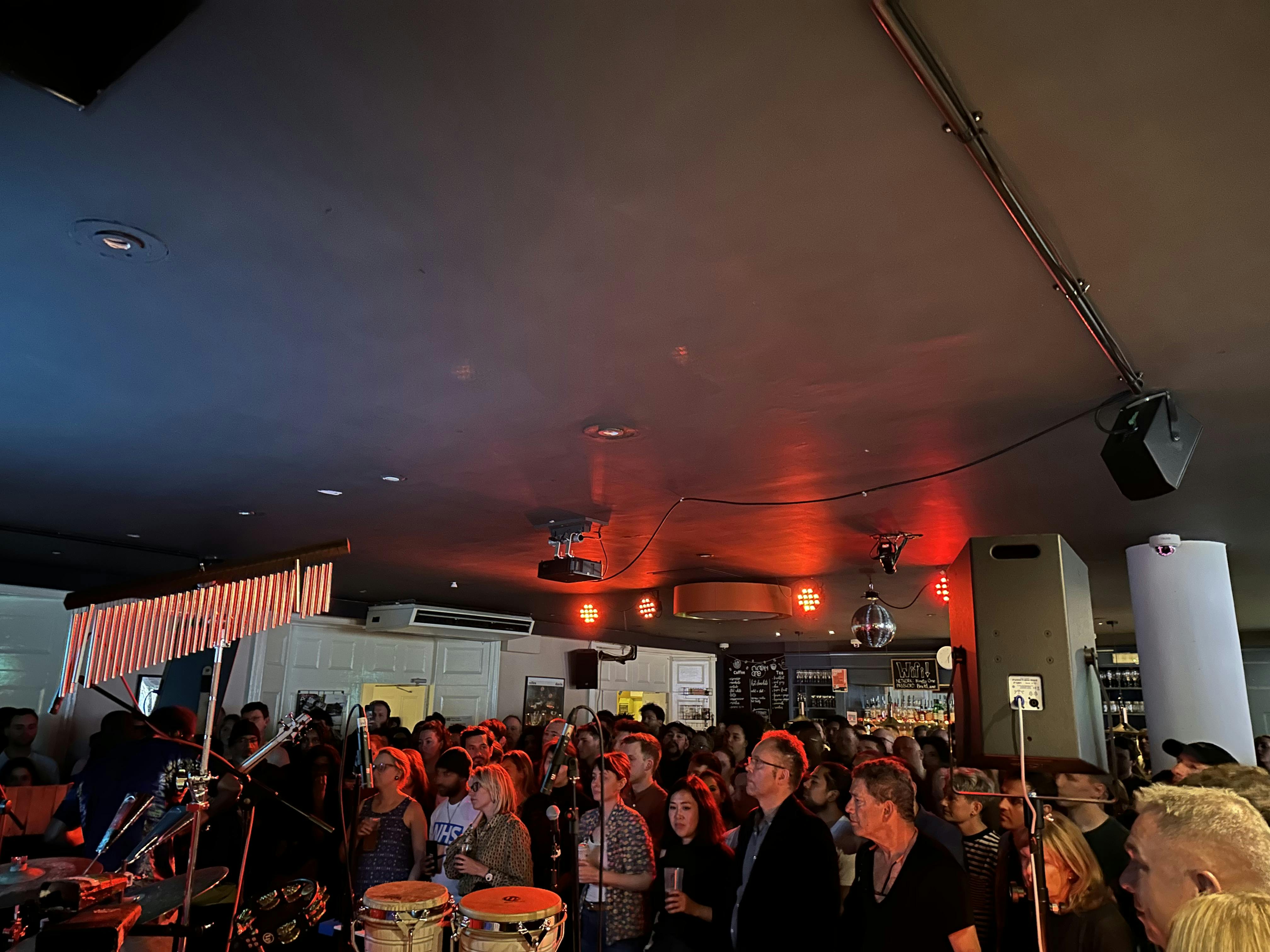 Reuben James's performance on the Sunday at 93 Feet East was one of the festival's finishing highlights. The venue is one of London's longest running Funktion-One users and features an Evo 6E, Evo 6EL and F124 system, with F101 delays and fills for even coverage throughout.
He was joined on stage by David Mrakpor on bass guitar. David said: "Sound quality whilst performing is important to me, as it should be for other artists, I was able to listen to some of the other performances from an audience perspective and the quality on the stages was pretty clear to me. I enjoyed the sound as an audience member and was able to hear the details of all the instruments being played in each band."
He added: "Brick Lane Jazz Festival was, for me, an amazing experience."
As the final notes of Rueben James's performance danced through 93 Feet East, Brick Lane Jazz Festival 2023 came to a triumphant close. The festival had been a true celebration of jazz, showcasing the power of music to create a vibrant and immersive experience for both artists and audiences alike. Throughout the weekend, Funktion-One sound systems, provided by Sound Services, had played a key role in elevating the performances to new heights. From the crisp clear vocals to the rich, deep bass, every instrument found its rightful place in the sonic landscape, allowing the musicians to weave their stories and emotions through their music.
The festival's success was a testament to the passion and dedication of all those involved, from the organisers to the sound engineers and everyone in between. Their commitment to delivering the best possible sound experience had created a magical atmosphere. With the echoes of the festival still etched in the minds and hearts of all those who had attended, the anticipation for next year's edition was already building. Brick Lane Jazz Festival had firmly established itself as a highlight of the jazz calendar, a celebration of music, unity and of course brilliant quality sound. Everyone eagerly awaits the next chapter - where the magic of music will once again come alive in The Truman Brewery.