Funktion-One's Vero Brings Power and Clarity to Snowta Festival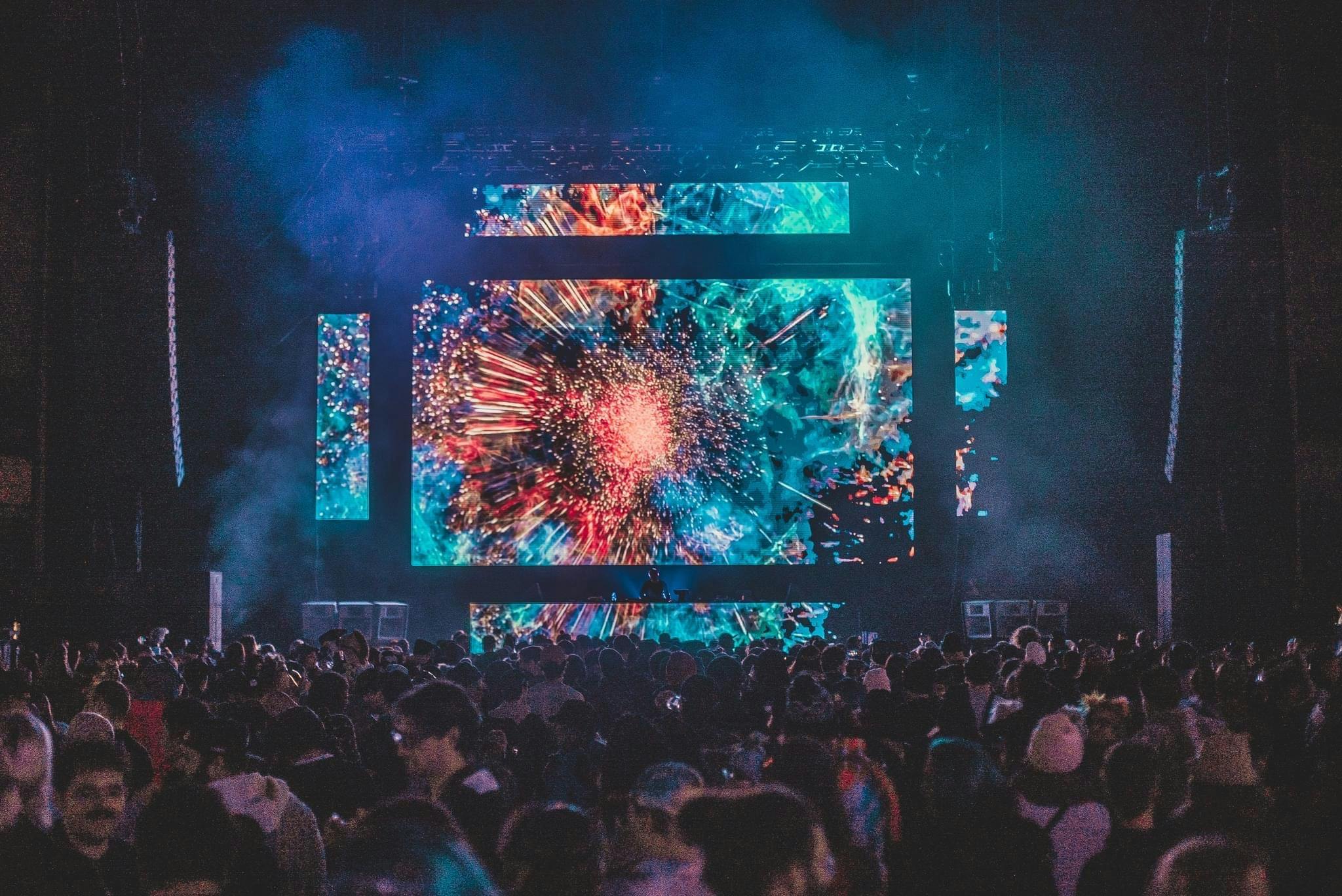 Snowta Festival marked the end of 2022 and the beginning of the new year with two consecutive evenings of high-fidelity electronic music, featuring a host of experimental artists, including headliners Tipper and Jade Cicada. Held at The Armory in Minneapolis, the event featured a Funktion-One Vero sound system from One Source Productions.
Intent on giving attendees an unforgettable experience, the festival organisers paired visual artists with the music producers to create immersive audio-visual performances. 
One Source Productions' Dan Getz commented: "The event is a dynamic, high energy, two day celebration. The production utilised a single large format stage, upon which we deployed Funktion-One Vero. Each night consisted of eight hours of music, eight performers both DJ and VJ, and seamless transitions between them. The lineup each night was carefully curated to provide consistent accumulation of energy, leading to the two exceptional headliners, Jade Cicada and Tipper."
One Source Productions deployed the Funktion-One Vero system in two hangs of 10 enclosures per side, together with an asymmetric bass arrangement of 10 F124 subs and 10 F221 bass speakers, delivering a powerful, crisp, and clear sound. One Source Productions CEO Joe Adkins said: "The headliners and their management prefer Funktion-One for their events, it was an easy decision to bring in the Vero system. We really needed the power and clarity behind Vero to cover the entire room.
"One of the main challenges was to cover the upper balcony properly, whilst still positioning the system downward to prevent reflections off the back wall. After some careful positioning, we were able to accomplish this."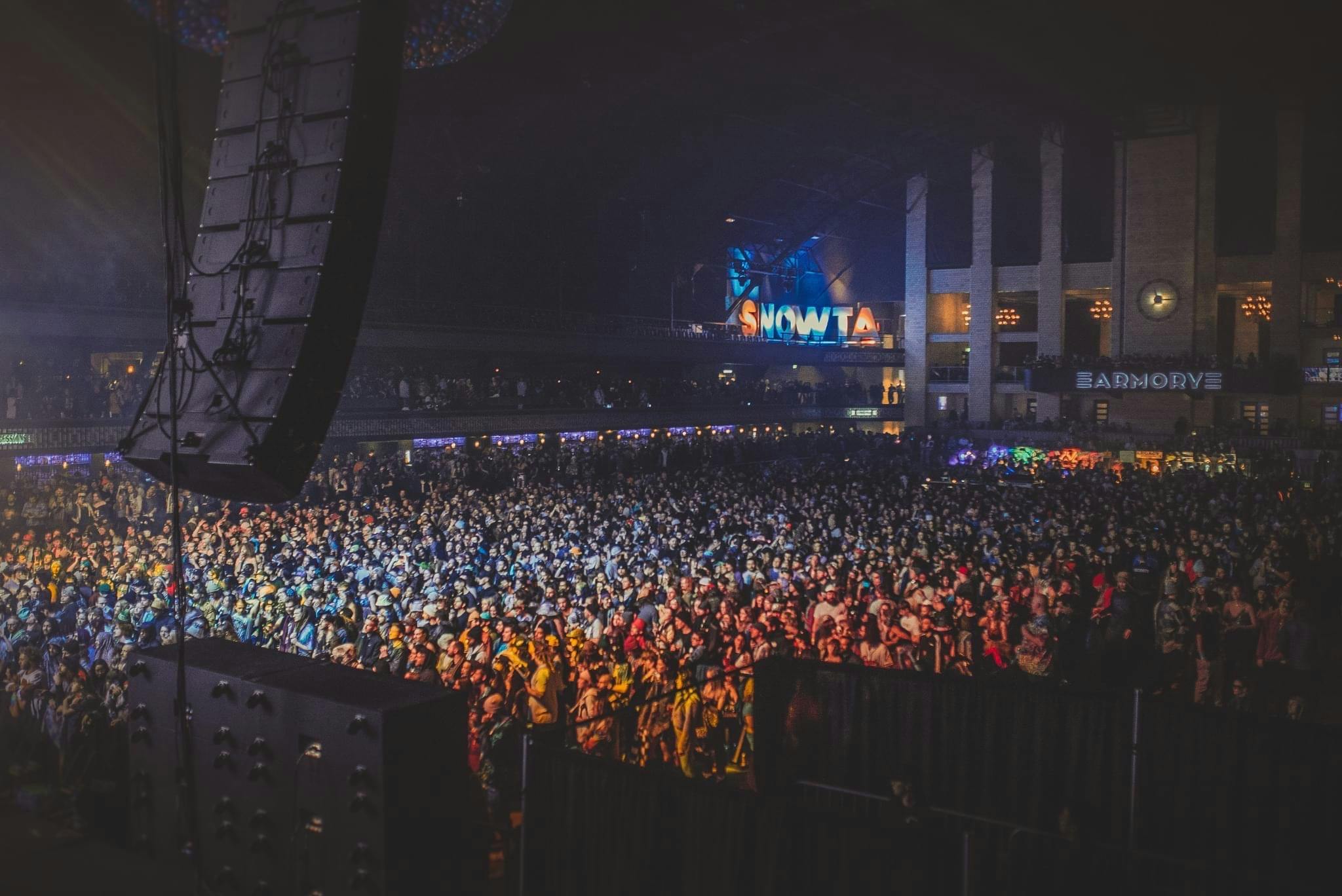 Photos by Joe Create
The Vero hangs were positioned downstage left and right of the stage. F124s were deployed on stage left in a two wide, five high configuration and the F221s in the same arrangement but stage right. A stereo three speaker array of Evo 7s were used for in-fills, and PSM318s were utilised as stage monitors. 
Adkins explained: "One of the goals of the One Source team is to consistently deliver unique, powerful, non-fatiguing audio experiences. The Funktion-One systems deliver this in spades. We've been receiving extremely positive feedback from attendees, artists, and clients. We had a great team, an amazing rig, beautiful venue alongside an energetic crowd and great music. It doesn't get much better."
"One of the goals of the One Source team is to consistently deliver unique, powerful, non-fatiguing audio experiences. The Funktion-One systems deliver this in spades."
This was the latest New Year's Eve party from event organiser Alex Heiligman, who started producing concerts in Minneapolis in 2008. "The reason I started throwing concerts in Minneapolis was because I was travelling around with my friends to go to Denver and Chicago as they were the only places doing the music that we were into at that time," Heiligman recalled. "I was in Chicago in 2008 at a show, at a theatre, it was one of the loudest shows I had ever heard and it was still so crisp and clear. Both me and my friends were blown away. The guy at the sound desk said it was a Funktion-One system and told us we should come back next week when they would be doing an all-night party with even more of this sound. The next week no one wanted to come with me, so I took the eight-hour bus ride to Chicago by myself. 
"It is funny because I was wandering around this party for so long, and it's kind of a small party, and I couldn't find the guy I had met or the sound system. After being there for a couple hours I see people walking around the side of the building and followed it. I then realised that I was there for two hours and didn't even get to the main room. It had this massive Funktion-One rig with big art installations in a giant warehouse. I was blown away by it but within five minutes of being there all the lights turn out and the Chicago police came in and shut it down."
Suitably impressed, Heiligman hoped to have a Funktion-One system on his shows in Minneapolis, but it would be 2013 and the launch of his other festival – Infrasound – that proved to be the catalyst.  "I reached out to the guy in Chicago with the Funktion-One system, and they brought it up for Infrasound," he said. "We have used it every year since 2013 and it has been a huge piece of making Infrasound what it is, by just having top-notch sound."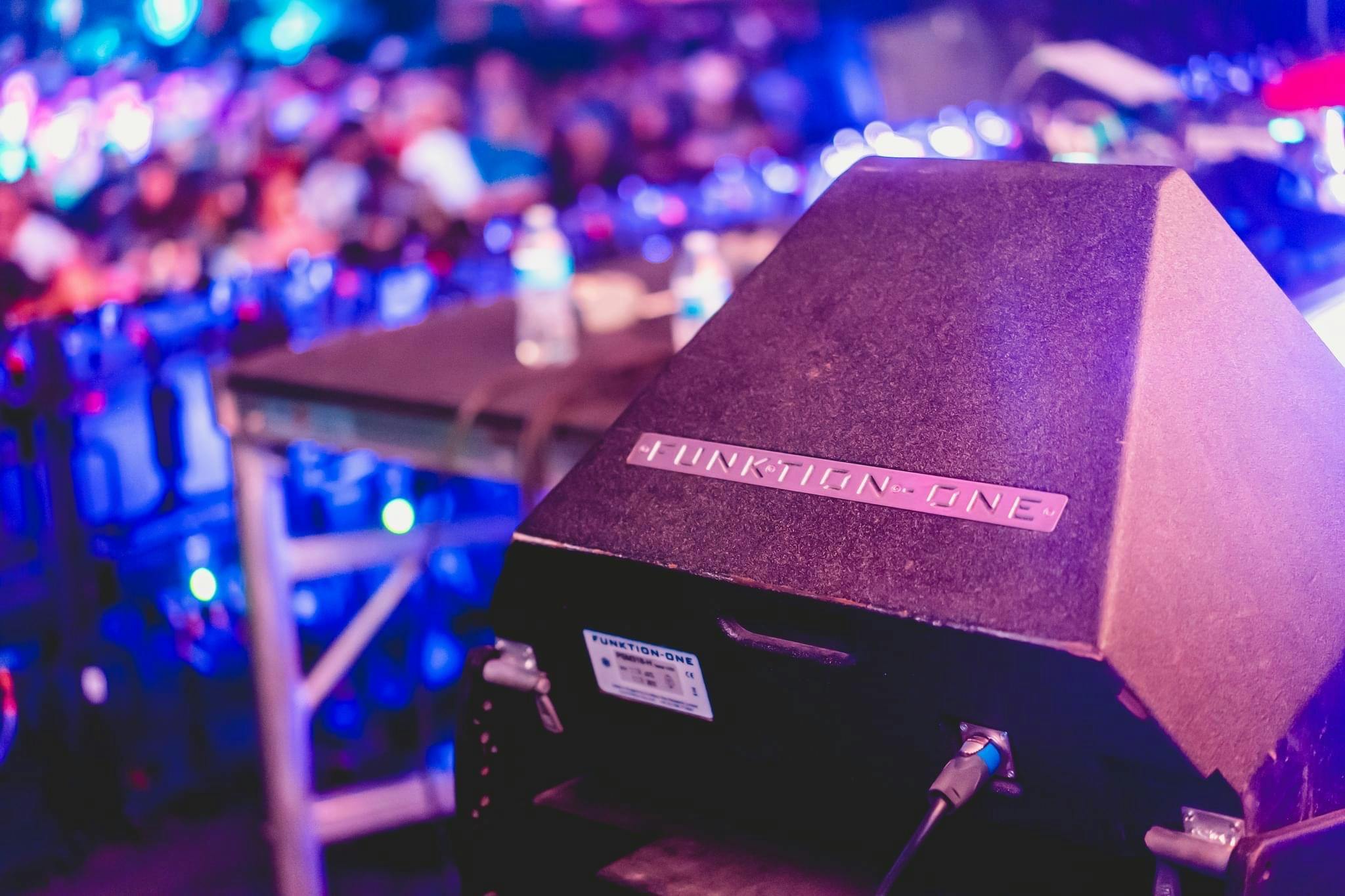 In 2016, Funktion-One launched Vero, the manufacturer's first vertically arrayable loudspeaker system. Infrasound was one of the first events in the US to experience it. "From a festival standpoint I want people to have audio delivered to them in the way it is supposed to be," commented Heiligman. "And to have the feeling I had in 2008 when they come to my events and ask, 'what is this?'. Once you hear that it is hard to go back, I am a huge fan! It sets us apart from similar events."
While Heiligman recognises and appreciates the quality of the sound system, he also understands the importance of good suppliers. "From a production standpoint it was the smoothest audio experience from load in to load out that I have experienced at one of my events. One Source are very turnkey, it is always a pleasure to work with them, everything sounded great. 
"To make a room that big sound good is a difficult thing to do. I have done other events in that room with other systems and you can really tell the difference. Even people who go to that venue frequently for shows said 'wow, that is the best it has ever sounded in here' and stuff like that. The quality of the audio makes a huge difference to the overall vibe of the event. If you're not paying attention to this as an artist or promoter, you're kind of doing yourself and everyone in music a disservice because maybe people are forming opinions on an artist based on poor production and not their actual craft."