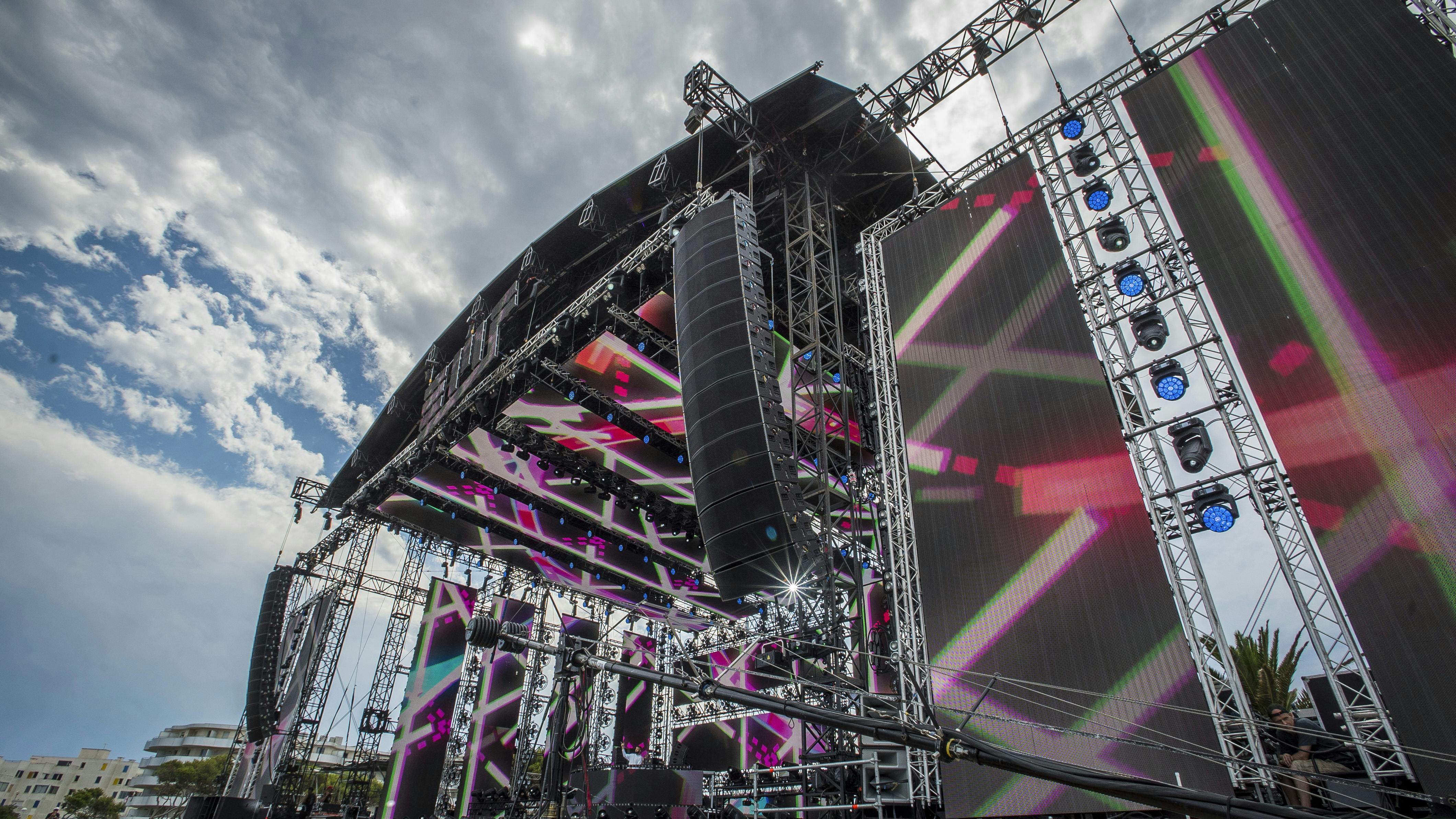 Vero
Next level performance in a large format vertical array.
Designed by some of the most accomplished audio engineers in the world, Vero combines intelligent rigging features with unprecedented audio performance.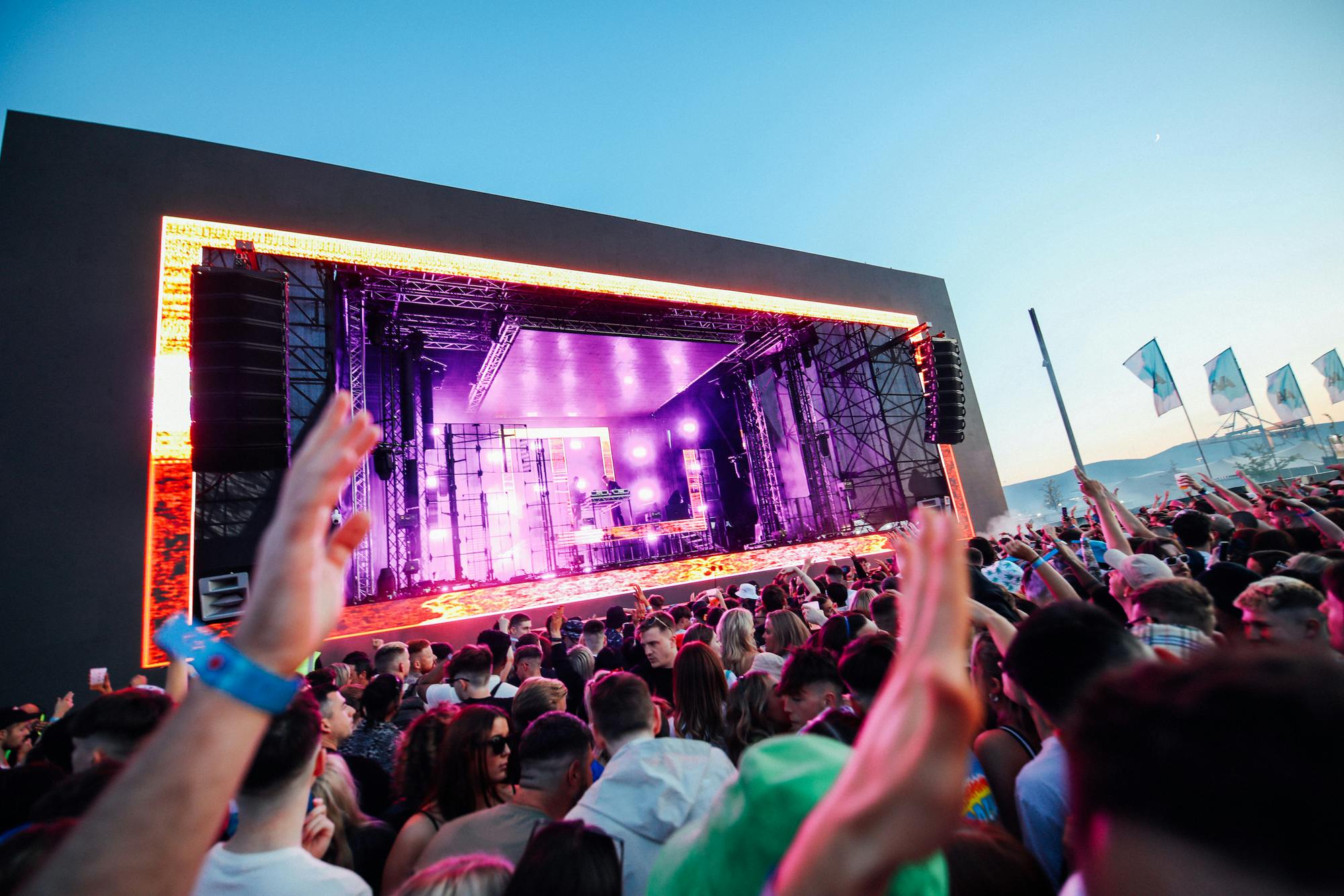 Vero VX
Outstanding performance in a medium format vertical array.
Though smaller in footprint than Vero, Vero VX has an equally intelligent acoustic and mechanical design for leading audio quality and ease of use.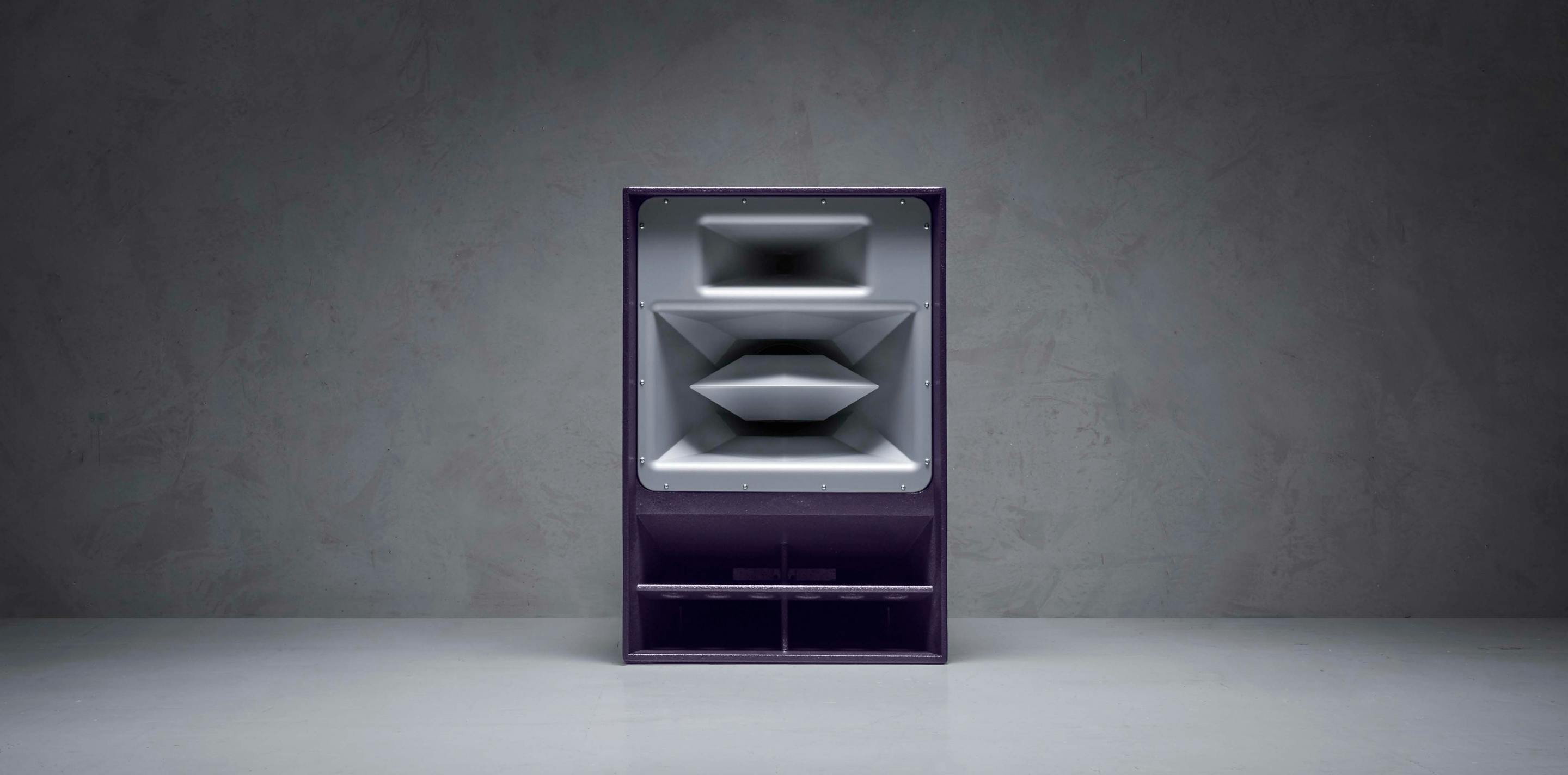 Evolution
The ultimate point source system.
The Evo range offers the pinnacle of point source loudspeaker performance, delivering high output, controlled directivity and exceptional intelligibility.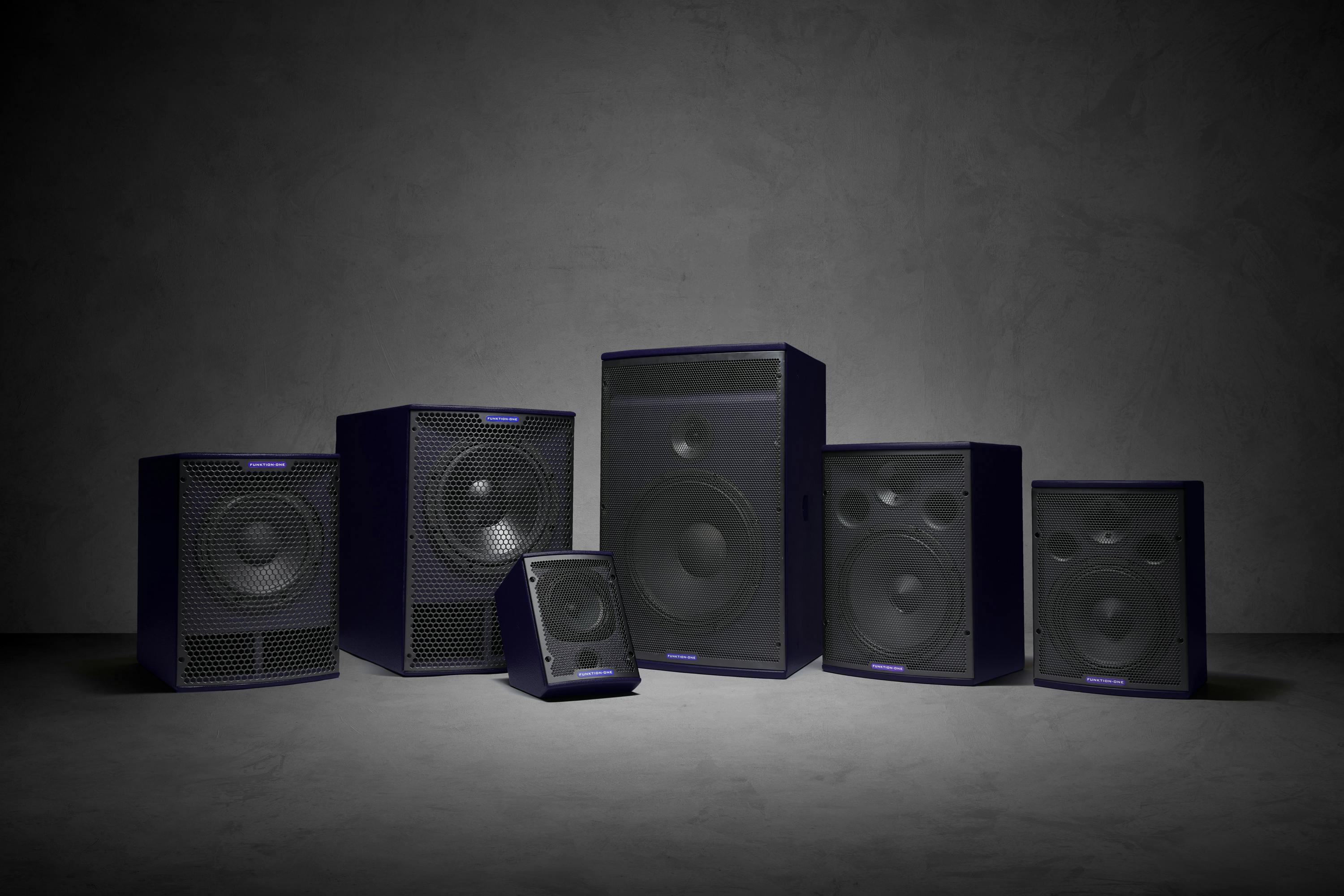 Compact Range
Funktion-One sound in a choice of compact formats.
The Compact Range brings Funktion-One sound to a huge range of applications, from desktop and studio monitoring, to home cinema, live shows, bars, restaurants, small events and club spaces and in-fill for larger systems.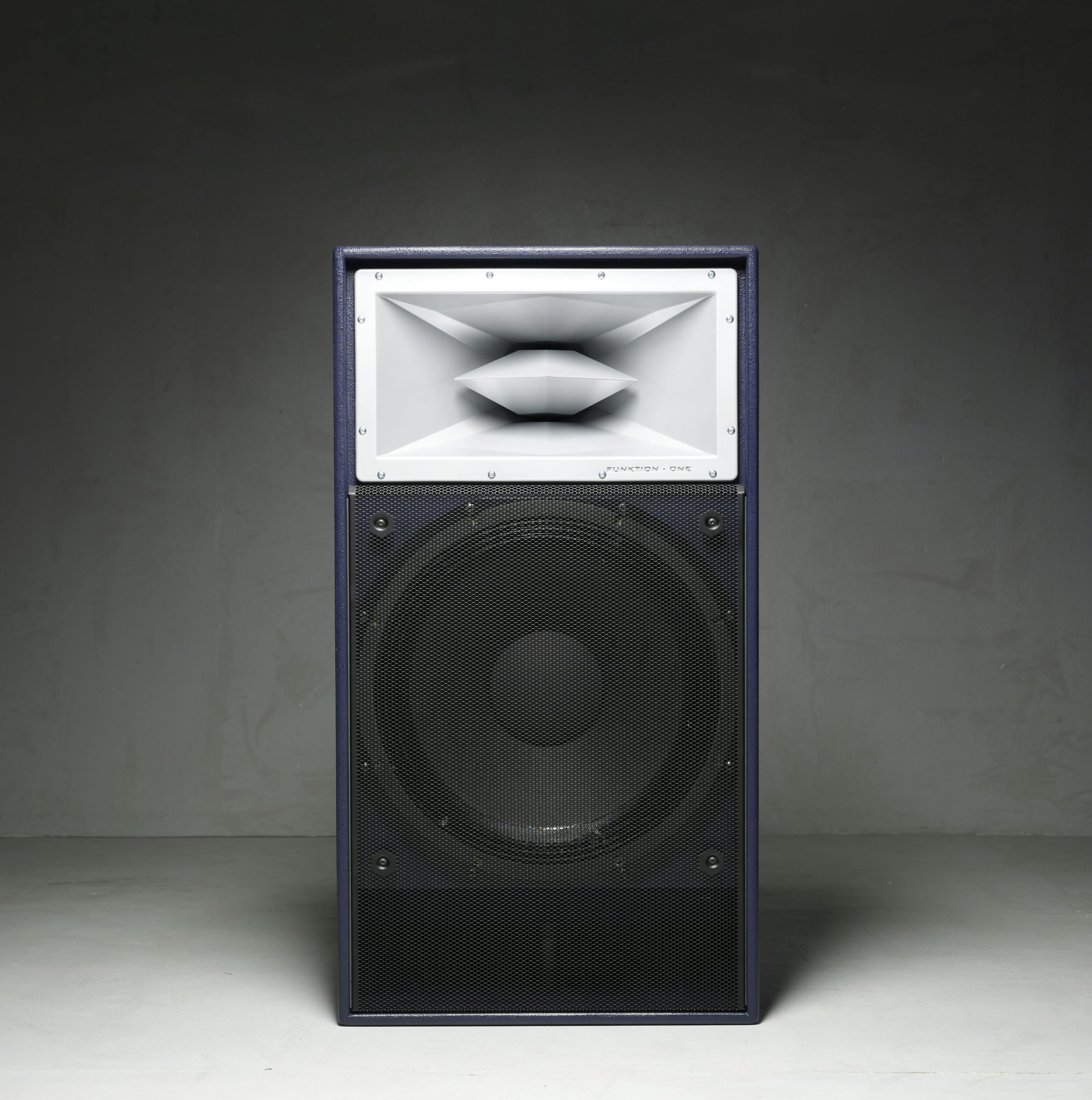 Resolution Series
Funktion-One point source performance.
The Resolution Series has been appreciated by countless audiences around the world and in a wide range of applications - from DJ monitoring, theatre and nightclub installs, right up to large-scale concert touring and festivals.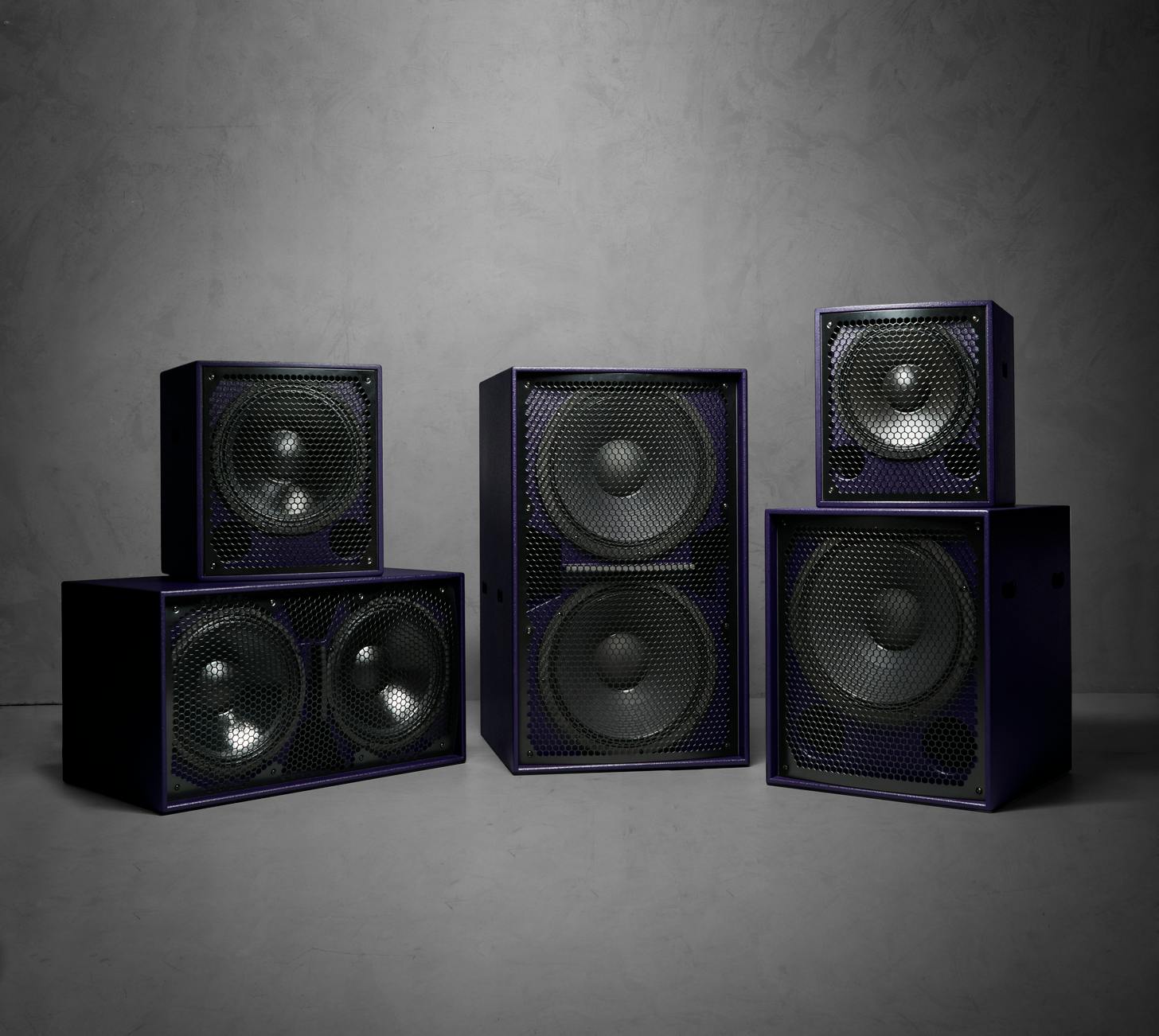 Bass
Extraordinarily powerful bass speakers.
Funktion-One's renowned bass performance available in a range of Horn-Loaded, Bass Reflex and Compact Bass options.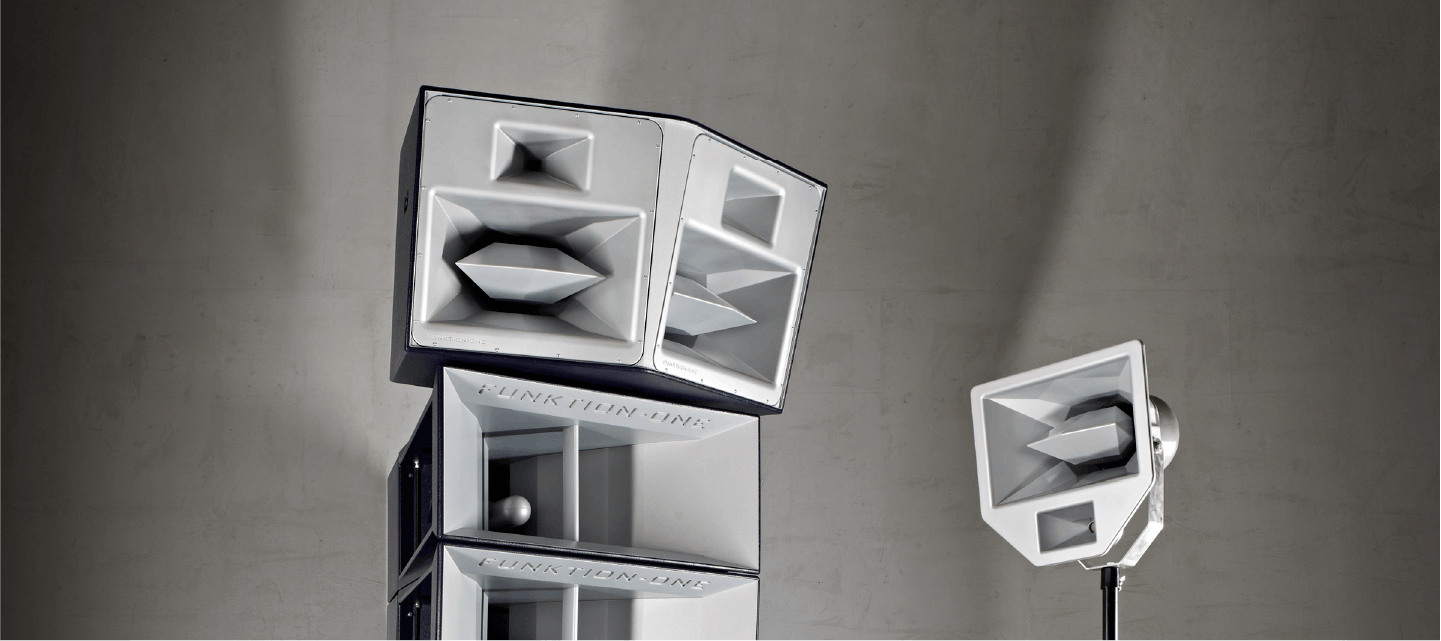 Dance Stack
The iconic club sound system.
The Funktion-One Dance Stack is a state-of-the-art series of sonically and visually imposing loudspeaker systems. They deliver an unprecedented level of power combined with a breathtaking transparency and purity with a strong eye-catching visual aesthetic.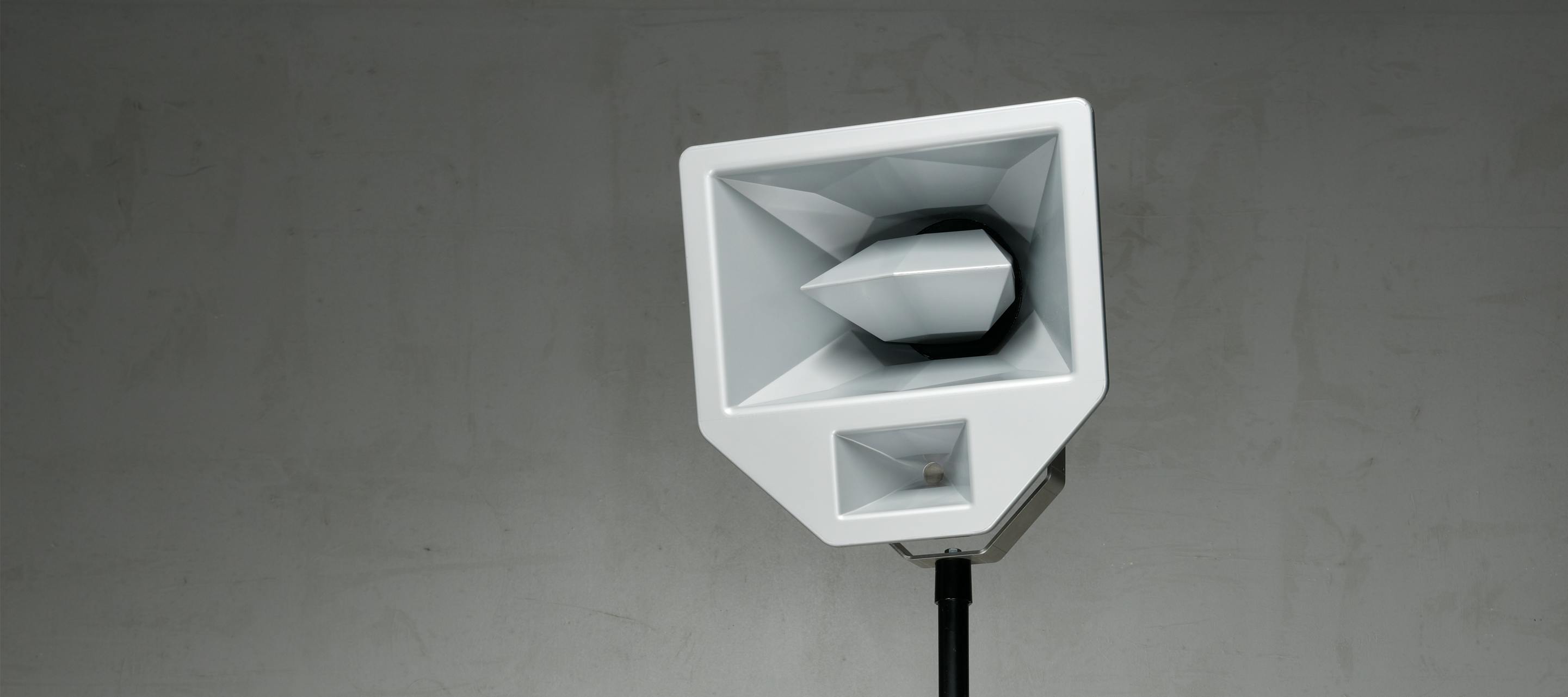 Public Address
Combining lightweight design, clarity and intelligibility.
Our horn-loaded, high-efficiency Public Address loudspeakers are the perfect choice for demanding speech applications, where quality of vocal intelligibility is paramount. They combine lightweight design and durability with excellent audio performance.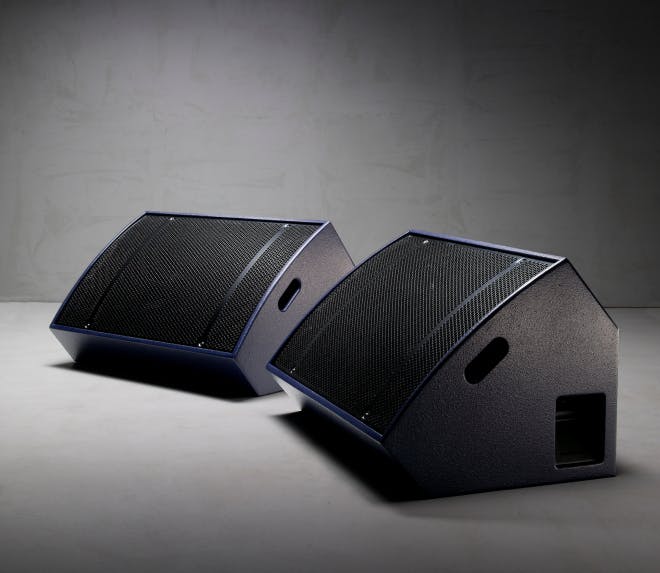 Monitor Range
A revolution in stage sound.
Our Monitor Range is rooted in the Funktion-One's design approach, meaning no EQ is required, leaving plenty of headroom to ensure performers get the same full-bodied listening experience as the audiences they're playing to.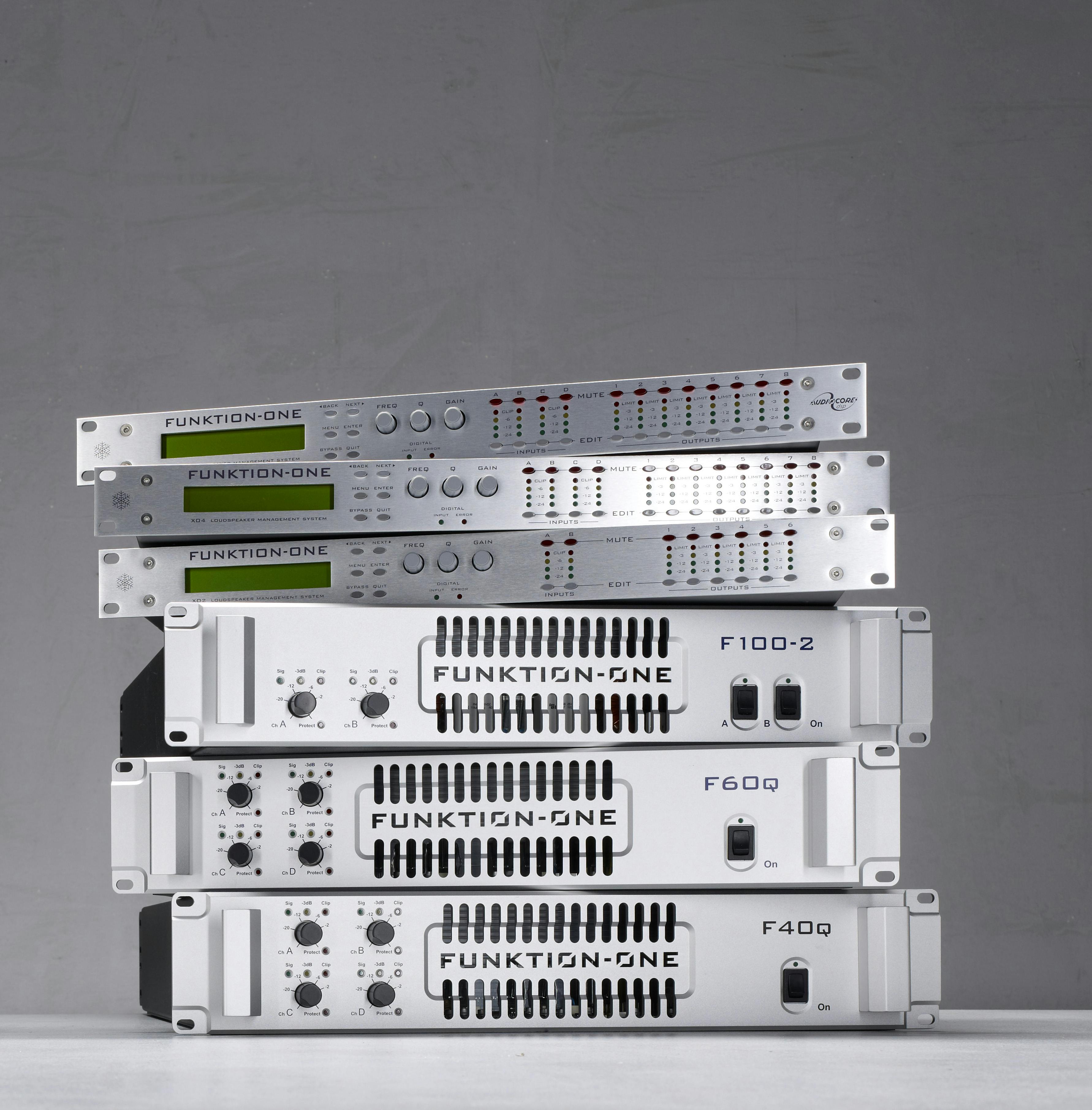 Electronics
Amplification, processing and control for Funktion-One loudspeakers.
Our amplification, processing and control options, which are tailored to meet Funktion-One's exacting standards, ensure the highest levels of audio quality are upheld throughout the signal chain.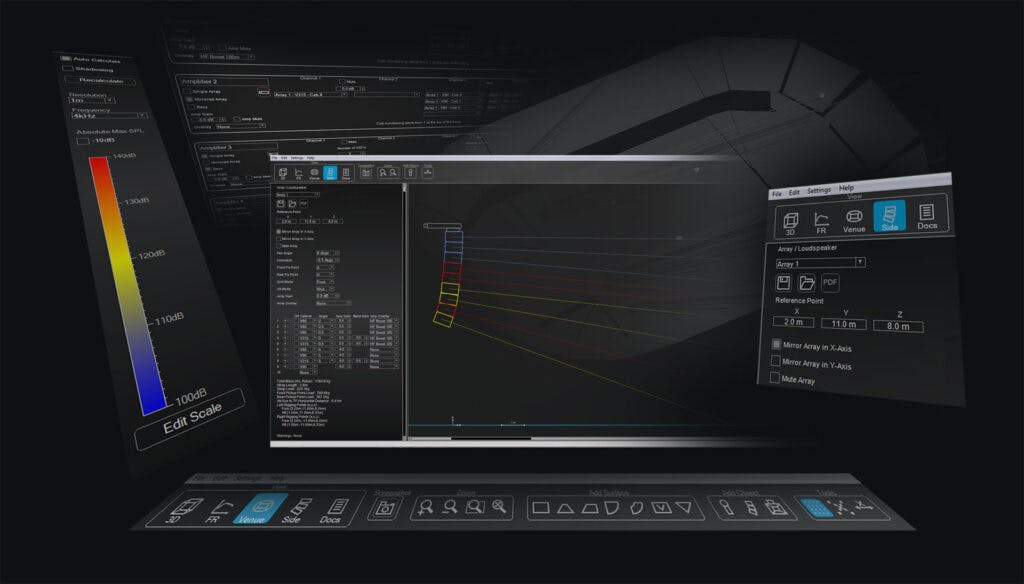 Software
System design software developed by Funktion-One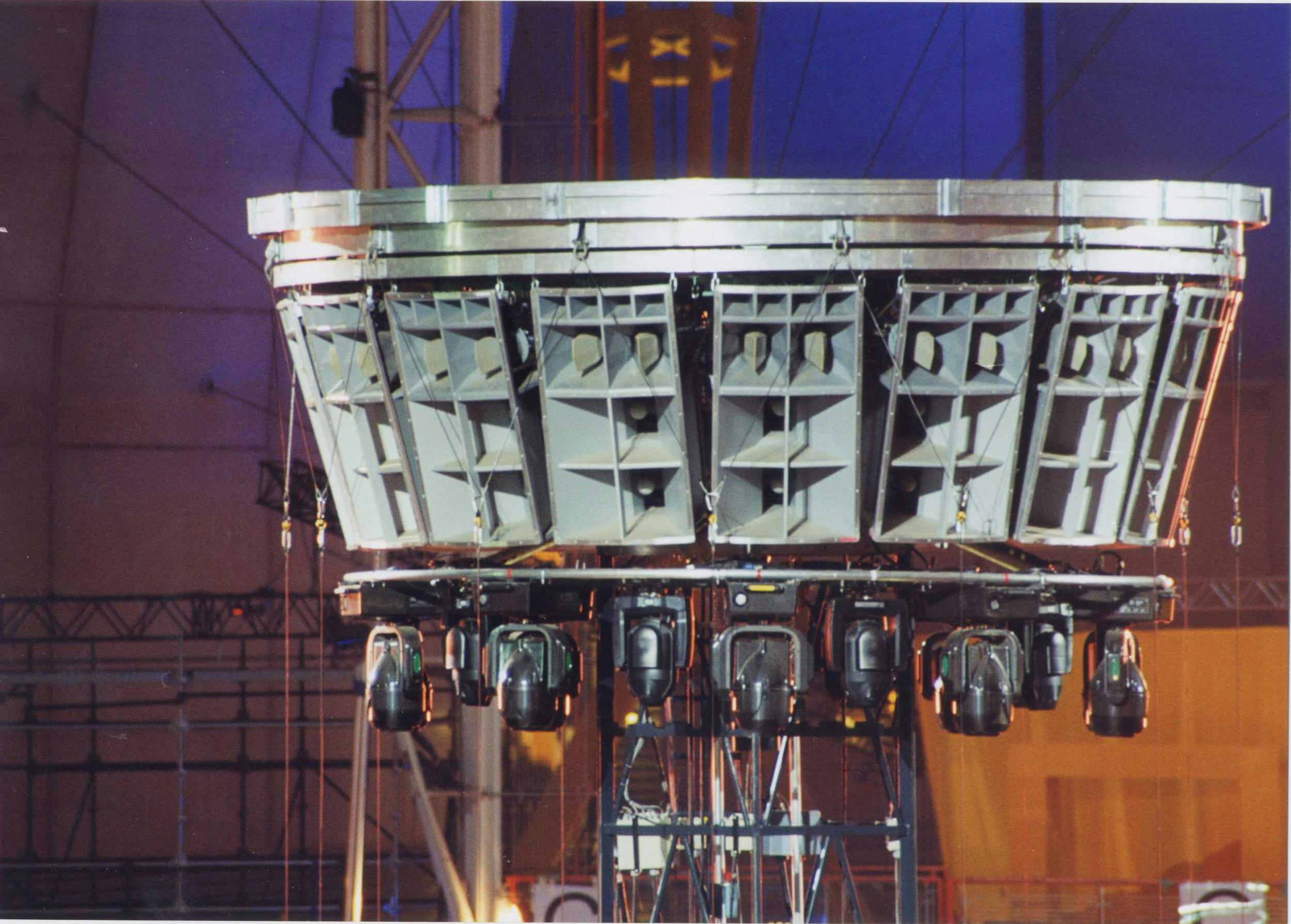 Heritage
Funktion-One products no longer in production
Technical specifications and support information for discontinued products.