In Love with the Dancefloor - Parcels on New Album 'Live Vol 2'
When Parcels embarked on their new album Live Vol 2, they found themselves in new creative territory with an evolved sound. Their heart, infused with Berlin and club culture influences, beating a little harder and faster now.. For the recording, they chose an intimate club space in Paris and a Funktion-One Evo X sound system. Jim Ottewill caught up with Jules from the band to chat about how they've distilled the power of the club into the new album.
Photos by Jean Raclet
"We were really excited to have a Funktion-One set up. We wanted the sound to be as fat as possible, just like an amazing nightclub. "
"The best thing about going to a nightclub is dancing and losing yourself in this trance-like flow," says Jules Crommelin, guitarist with Australian group Parcels. "It's a beautiful thing, and an energy we've always wanted to tap into as a band."

It's clear that the five-piece band are in love with club culture, to the point where they upped sticks from their home in Byron Bay to the electronic music mecca of Berlin. Their ambitious new record, 'Live Vol 2', acts as a celebration of the city's pulsating nocturnal rhythms, blurring the lines between live performance and rave in a flurry of hypnotic grooves. 

For this new release, the band chose to push the limits of what a traditional guitar group can do by recording their tracks live in a club. They left their songs open so there's room for spontaneity to respond to the energy in the room.

"We realised from playing together that it's so important for us to have this element of unpredictability," Jules explains. "It keeps us on our toes. We can't be sure of what happens next and that keeps it exciting. Sometimes it works, sometimes it doesn't, but it's a really good thing to do as a band, to keep that creative spark." 
Formations
The group's music initially began to coalesce in Byron Bay's indie scene. Meeting in high school, they were inspired by an array of genres and artists, bringing them together in the rehearsal room. Then, after they left school, they decided to head to the neon lights of Berlin. 
"We had a bit of money saved, got an Airbnb together, slept in one or two beds - and stayed there for eight years," says Jules. "We were definitely inspired by the club scene, but we were young, it was just such an exciting thing for us all to move there. Some of us had never even been to Europe before."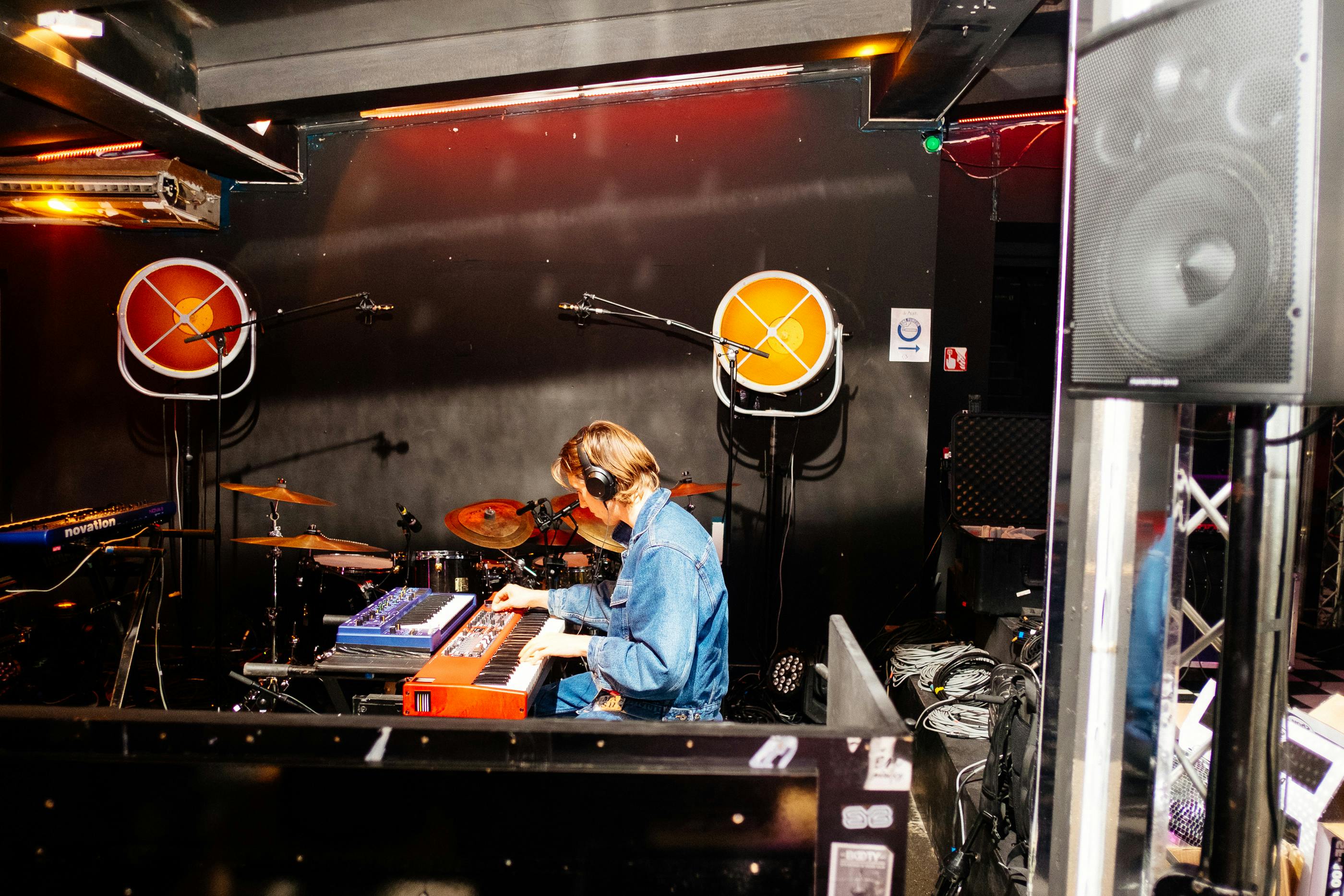 Many of the band members were unfamiliar with the clubs and producers operating in the city. Then, as they spent more time in Berlin, curiosity led them to many of the key spaces.
"It took us a while to get into Berghain because we were all such hippy kids," laughs Jules. "Coming from Byron Bay, we all had long hair, and were just little scrawny hippies - we got turned back a few times. I remember going to Tresor and hearing hard techno for the first time. These experiences have definitely impacted the music we make, and now we're completely embracing it."
Live Records
Parcels' dancefloor epiphanies have gradually led to their music moving closer to the nightclub. Released in 2020, 'Live Vol 1' was recorded live on tape and mixed at the Hansa Studio in Berlin. Up to this point, the band had been on the road for many months and wanted to record evidence of the set they had perfected. 
"The first volume was a response to our previous records sounding so different to how we sounded live," Jules explains. "We'd been touring so much, were pretty rehearsed, and felt this need to capture it as we were getting such an amazing response from people coming to see us."
With 'Live Vol 1' recorded in a studio, the group wanted their follow up to offer more of a true club experience. On tour, Parcel's members had been finding a love for the mind-expanding sounds of trance, and had subsequently started dividing their live set into two different sections to display their full musical range.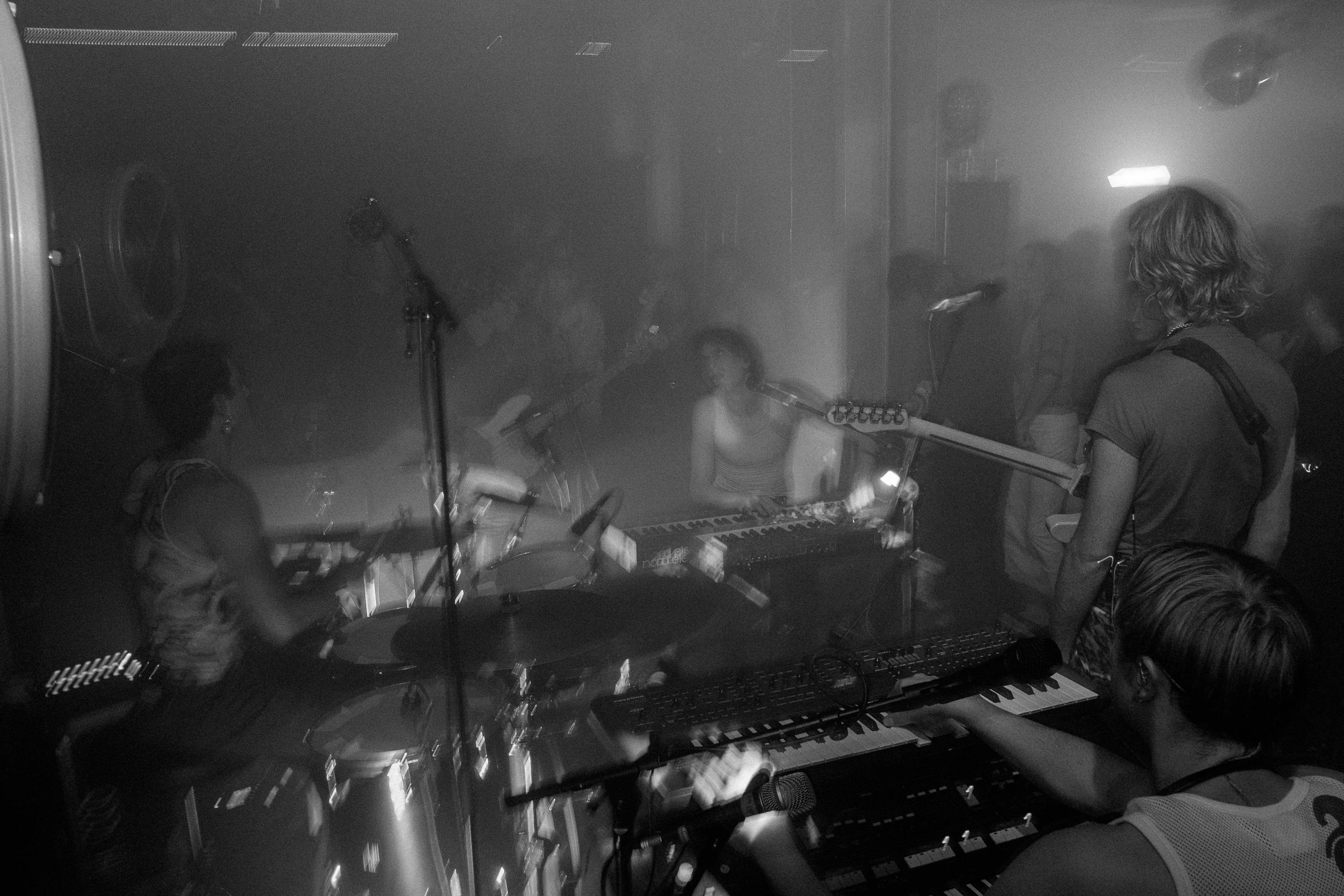 "On our European and American tours, we created what we described as day and night sets," says Jules. "Our day set up was the traditional band set up with bright, organic lighting. Then for the second half, we'd all gather around the drum kit, the lights would dim and we'd re-interpret our songs, stretching them to make them more danceable." 
These new versions of the band's music were more suited for throwing shapes to. As they honed this iteration of their set, ambitions around recording inside a nightclub began to form. 
"We wanted to perform like a DJ among a night of DJs, so no one would know who we were and we could just play live music. That was the idea, and that's what led us to Le Palace."
Le Palace
Parcel's experiences making the 'Live Vol 2' record in Paris' Le Palace club were a little fraught. The original concept was for the band to perform as part of a night to a packed venue, but confusion over licensing meant they had to cancel their all-night rave, then hastily reschedule a shorter show via a limited email mail out that same evening.
"We had to play at 9pm in Paris and only for an hour so we went on in a total state of mania," says Jules. "We had spent all day thinking it was going to be called off, but we somehow managed to get it together." 
With the eleventh hour green light given, the band were also spurred on by the opportunity for their performance to be amplified by a Funktion-One sound system, supplied by Combeuil Audio and Solution One.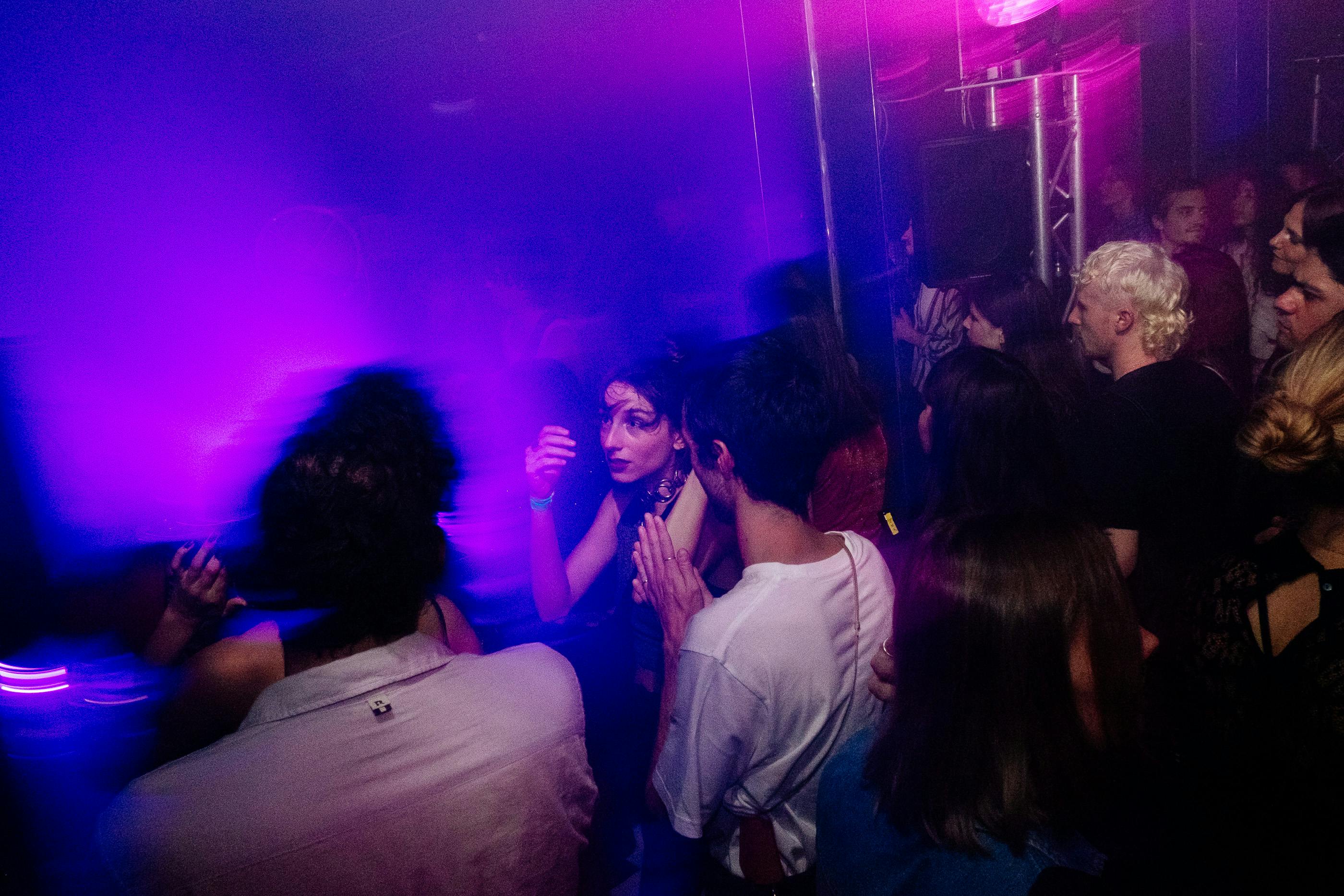 "We were really excited to have a Funktion-One set up," says Jules. "It was part of the brief as we wanted the sound to be as club-like as possible - and Funktion-One are the best at doing this, at kitting out amazing nightclubs. To have them on board was so cool, it looked immense and sounded so great that night too." 
The system featured a pair of Evo X wide dispersion mid/high speakers and four F124 bass speakers, with F101.2s for infill and FOH monitoring.
Working in this live setting with state-of-the-art club gear was underpinned by a desire to capture Parcels' raw energy. While Jules believes they will return to a recording studio at some point, there's still some room for them to take this creative blueprint deeper into the electronic world. 
"The whole concept was to break the wall between a performance and a night club," says Jules. "It semi-failed - as a lot of people were watching us while we played. We wanted it to be completely dark and for people just to dance, not focus on us. Although I guess this is increasingly a challenge for DJs too."
Inspirations and Memorial Moments
There's a tapestry of influences behind Parcels, ranging from the soul, funk and indie sounds they loved at home in Australia to the more blistering bass and beats they've discovered in Berlin. Jules cites UK producer and man of the moment Fred Again as one of his current favourite creatives, almost as much for the way he engages with his fan base as his artistry. 
"Fred Again is inspiring on many levels, musically and how he releases music," says Jules. "That spontaneity is so inspiring as we've found that the industry makes you release music very slowly. You do something, then have to wait six months until it's out - and you're over it. Fred Again seems to make it, then releases it, and that's a cool way of being a musician."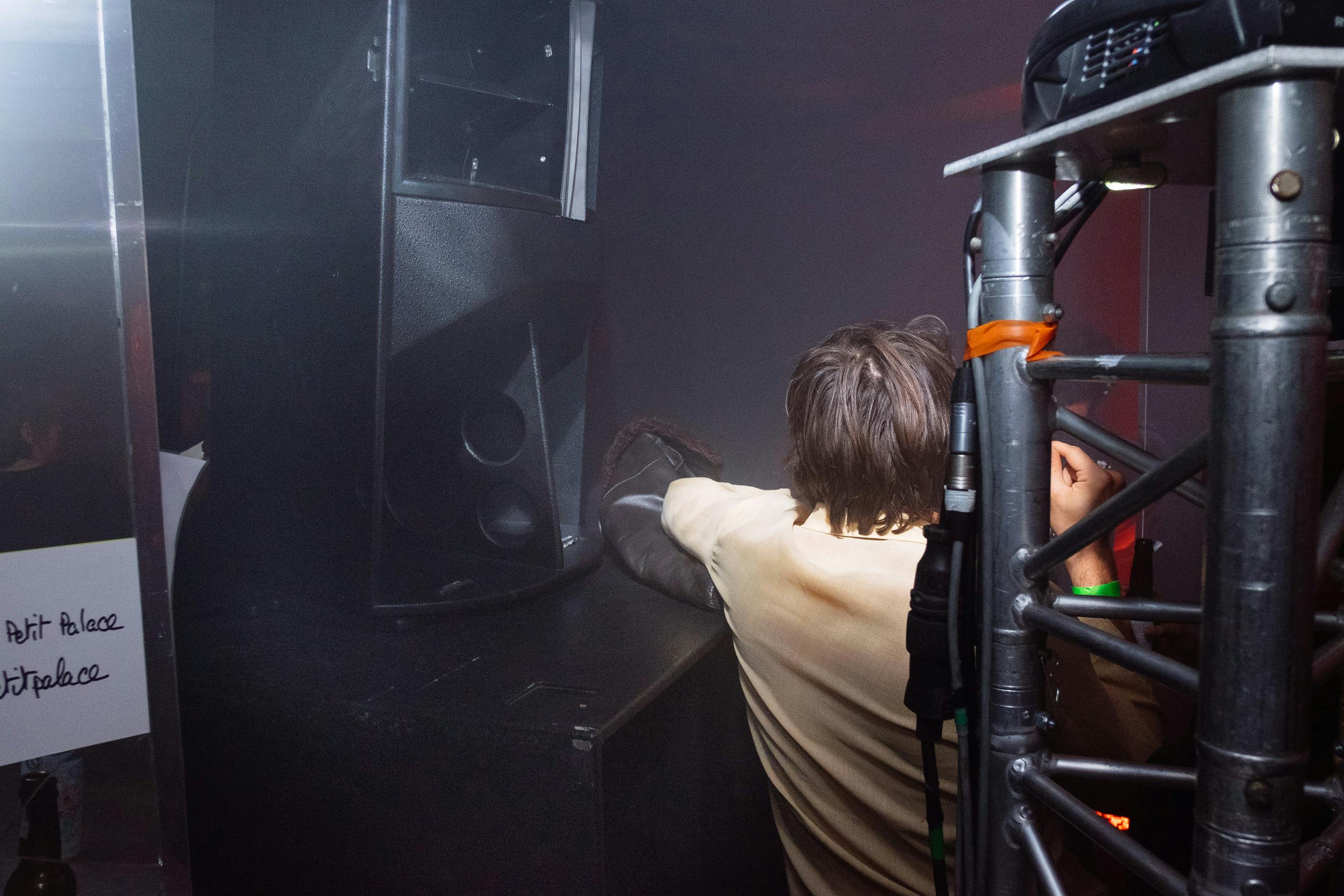 In the run up to their own release of 'Live Vol 2', the band has taken a break from the road of late but Jules cites London shows as some of the most exciting in recent memory, including a Brixton Academy gig in 2022.  
"It's always exciting for us to come to London, it's a huge buzz and rush," Jules explains. "We played at Brixton Academy on our last tour, it's an amazing venue and was a beautiful show. The start of a tour is always interesting as we're all feeling pretty lose, but the energy is super wild because we're so excited to be there and play."
Daft Punk
Back in 2017, Parcels had an unlikely but influential meeting with French electronic legends Daft Punk. At the time, Parcels were playing their first gig in Paris via their Kitsune label who invited the iconic duo to attend. Jules talked to the group's Thomas Bangalter, and they arranged to meet. 
"We'd just got off stage, started chatting and one of the things Thomas said was to invite us to the studio," remembers Jules. "We cancelled our flights, stayed that week, and joined them where they were working." 
The band shared some demos with the pair, then began to start building a track that they would eventually release as 'Overnight'.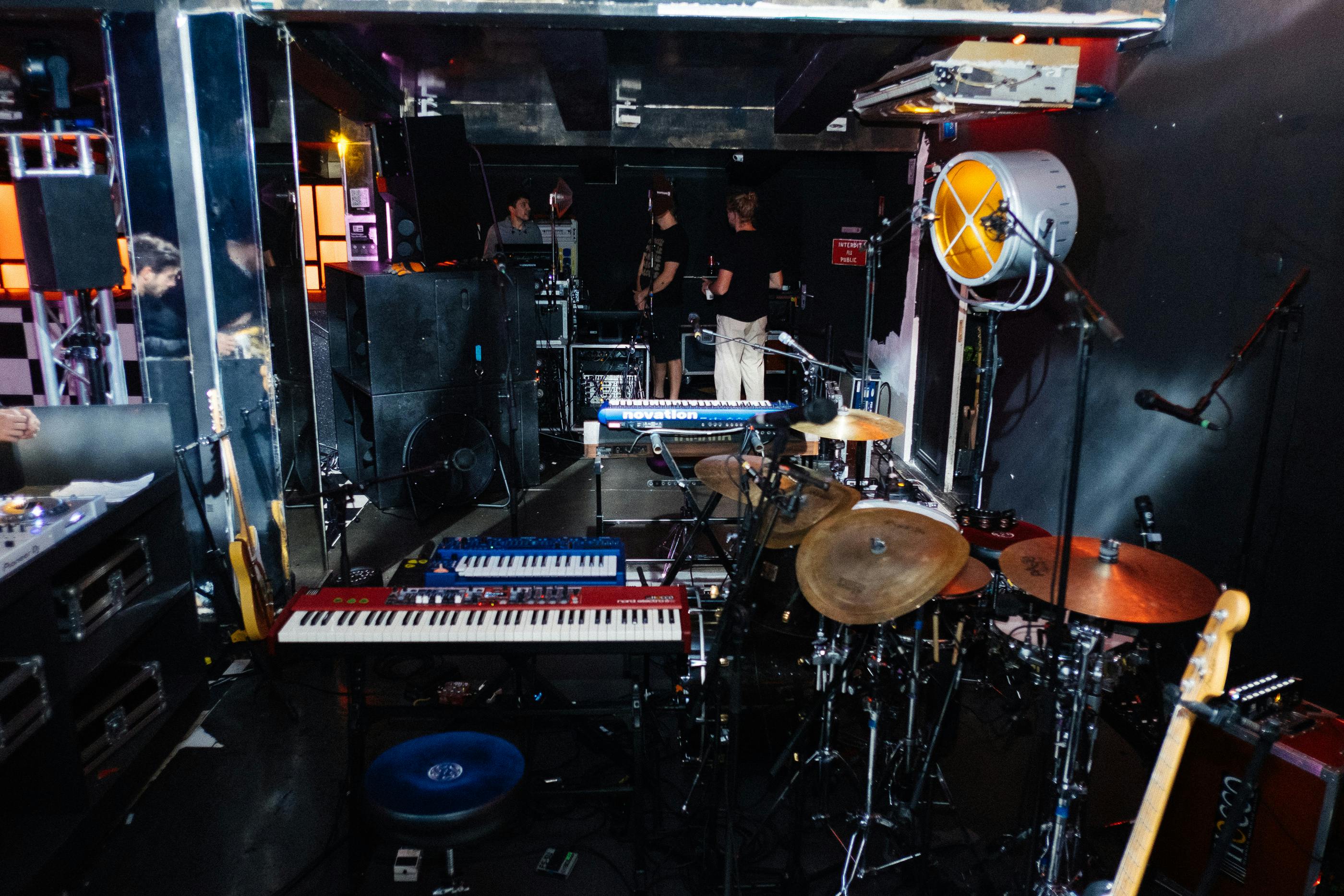 "This was the first time we entered a recording studio together as a band," says Jules. "It was so crazy. We recorded an instrumental track, put some vocals over it - it was a university degree learning curve in a few days. I'd leave everyday euphoric, so high off the experience." 
The experience really set the trajectory for where Parcels would head next. After they completed recording sessions in Paris, they went back to Berlin to put together their 2017 EP, 'Hideout'.  
"They kind of guided and mentored us during those early recordings," states Jules. "And the experience hugely informed us on how we wanted to move forward." 
More about Parcels and Live Vol. 2 here.