Vero VX
Next level performance in a versatile format.
Though smaller in footprint, Vero VX has an equally intelligent acoustic and mechanical design for leading audio quality and ease of use. Vero VX systems comprise the full-range and vertically arrayable VX90 loudspeakers, V124 or V221 bass enclosures, amp racks, fly bars, transport dollies, ground stack hardware, cabling and Projection system design software.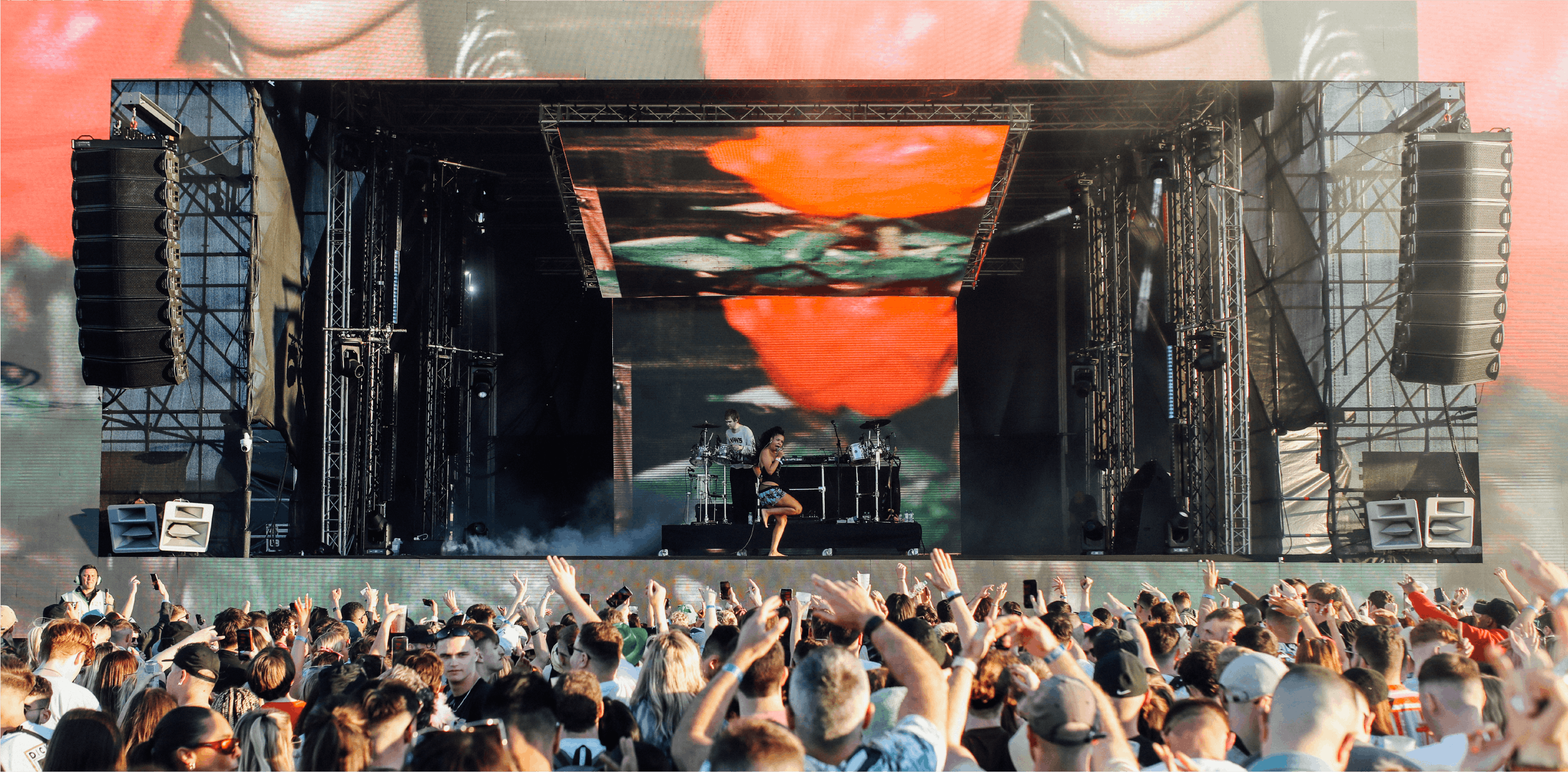 ENERGY EFFICIENCY

High efficiency drivers delivering dynamic headroom, high SPL and low amplifier count

MIDRANGE TECHNOLOGY

Funktion-One wide bandwidth Axhead midrange (280Hz – 5kHz) for natural and effortless vocal clarity and projection

HF WAVEGUIDE

Isophase diffraction waveguide (HF) for coherent high frequency summation

RIGGING

Lambda rigging for accurate array alignment

FLYING OPTIONS

Choice of motorised or static fly beams

HEADROOM

No corrective EQ for maximum headroom

LOW DISTORTION

Very clean output, even at full power
MID-RANGE TECHNOLOGY
Excellent clarity, intelligibility and stereo imaging.
Funktion-One's unique driver and waveguide technology enable a single transducer to cover more than four octaves of the audio spectrum, from 280Hz – 5kHz.
This approach ensures vocals and musical harmonics are coherent in both time and space, providing distinct benefits in clarity, intelligibility and stereo imaging. The high crossover point to the compression driver provides additional performance advantages, including increased headroom and reduced harmonic and modulation distortion. THD in the midrange is typically <2% (AES2-2012).
Vero VX systems are powered by Funktion-One D-Series amplifiers.
Both power and processing stages perform to Funktion-One's standards of audio fidelity. Four channels of Class D amplification combined with eight channels of DSP in a single chassis. The four auxiliary DSP outputs can be connected to other Dante receivers or analogue audio inputs (such as, non-DSP amplifiers). D-Series Dante networks are highly robust, with optional dual redundancy, and automatic failsafe to analogue. AudioCore provides remote system control over wired and wireless networks, with a comprehensive preset library for easy system setup and tuning. Lake presets are available for integration with larger Vero systems (LM44 and PLM20K44).
The patented Lambda rigging system is a consequence of Funktion-One's decades of experience in compression-type rigging systems. Cabinets can be transported and flown as straight columns, then compressed into pre-set angles once the complete array is suspended. The system's optimised rotation axis ensures perfect alignment at vertical angles between 0-12.5° for coherent summation. There is a choice of fixed or movable point flying beams. The movable point beam incorporates motorised adjustment, enabling the inclination and declination of the entire array to be remotely set while flown from a single motor.
Projection gives Vero VX users the tools necessary for optimising array designs with detailed, venue specific, system information. The application presents a user friendly interface with many features that make deploying Vero on events and tours straightforward.
The Vero VX system transport dolly is specifically designed for the challenges of live events and touring productions. Its platform is fitted with guides that usher the Vero VX column into the correct position when landing. The guides also work as restraints, securing the load in transit. A single dolly is designed to carry up to five Vero VX enclosures. Dedicated outriggers can be added for safe ground stacking, enabling overall inclination or declination of the array. Dollies can be stacked for tidy storage during events.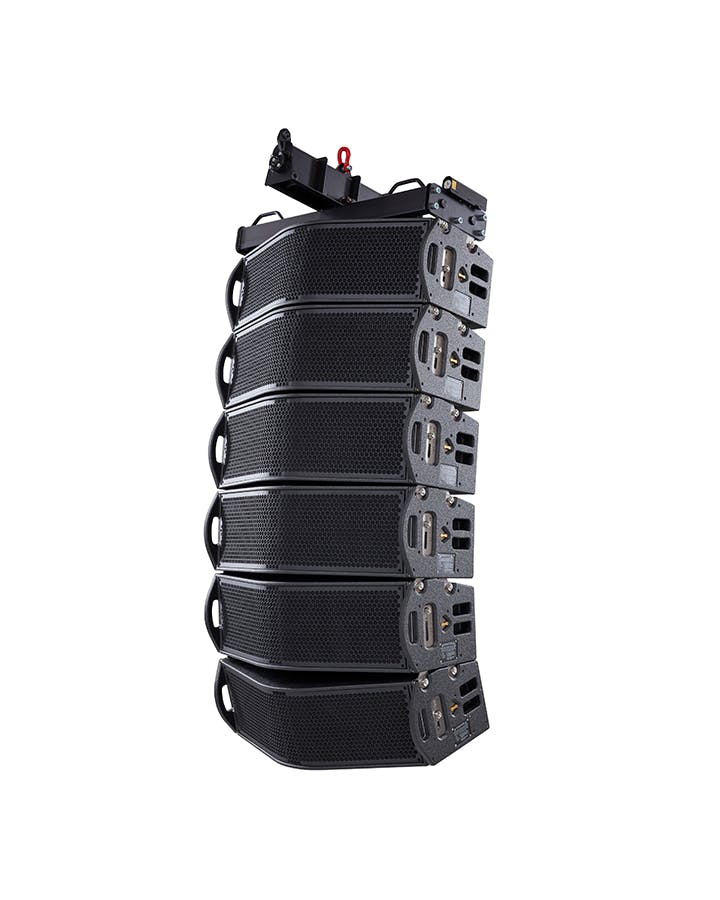 ENERGY EFFICIENCY
Funktion-One's unique driver technology enables up to eight VX90 cabinets to be connected in parallel to a single amplifier.
An entire system of 16 VX90s and additional bass can be powered from one rack of three amplifiers. This presents enormous reductions in cost of ownership, energy consumption and CO2 emissions.
View Products