Low-mid section of the Dance Stack.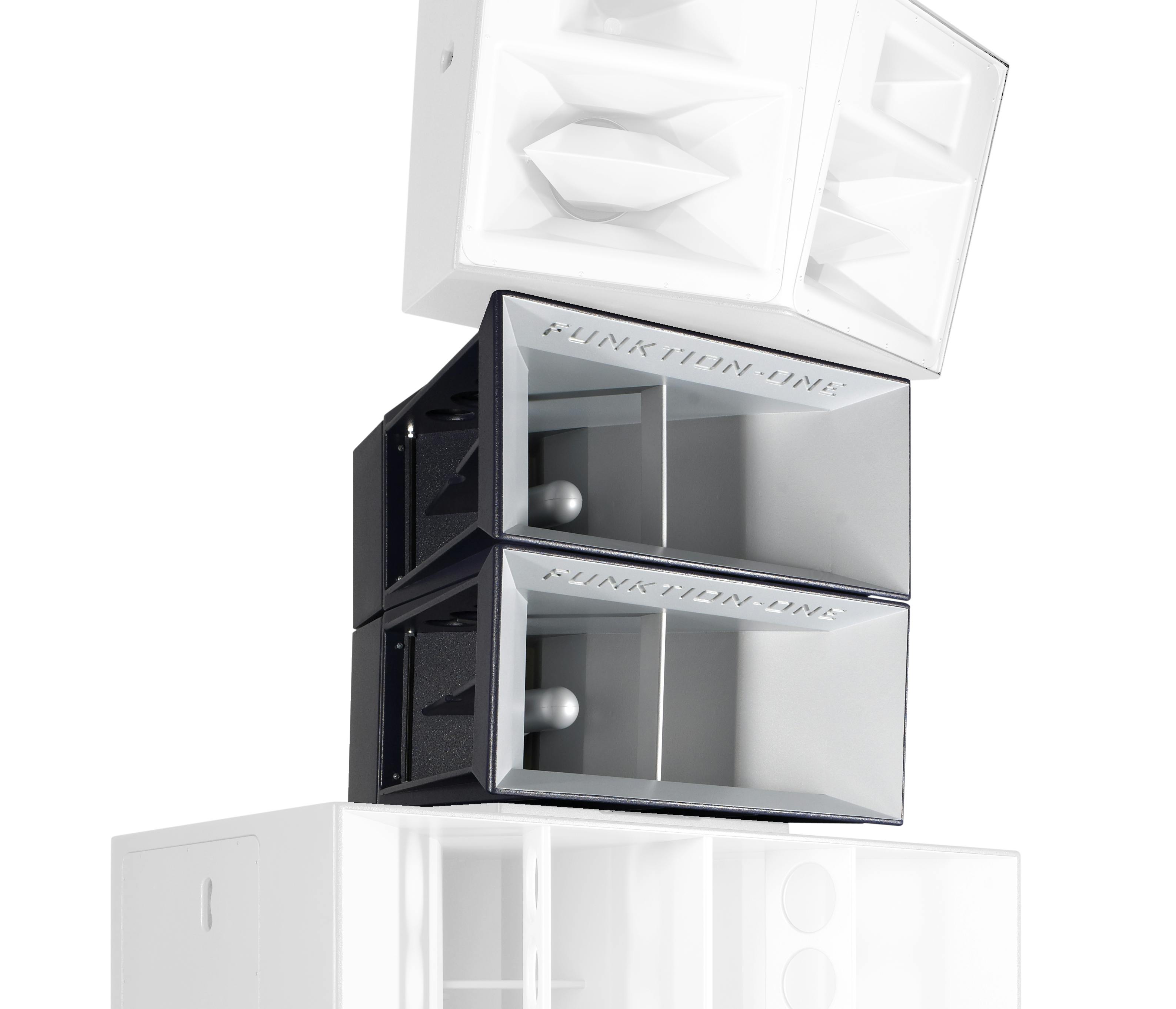 Overview
This horn loaded 15'' device delivers punchy, well defined upper-bass and low-mid frequencies. 
Within a Dance Stack®, this impressive component delivers the low-mid speed and kick necessary for fulfilling dance music reproduction. Typically used in combination with DS210 or Evo SH mid-high loudspeakers.
PERFORMANCE FEATURES
Low-mid section of the Dance Stack
Unique patented design
Horn loaded for high efficiency
Flying version available
Funktion One designed 15'' driver
Pairs with DS210 or Evo SH
Technical Specification
Driver
OPERATING BAND
SENSITIVITY AT 1M
POWER (AES)
NOMINAL IMPEDANCE
Operating Band
105 - 220Hz
Sensitivity at 1m
103dB at 2.8V
USABLE BANDWIDTH (-3DB)
WEIGHT
NOMINAL DISPERSION
CONNECTORS
USABLE BANDWIDTH (-3DB)
90Hz - 270Hz
Connectors
2 x Neutrik NL4