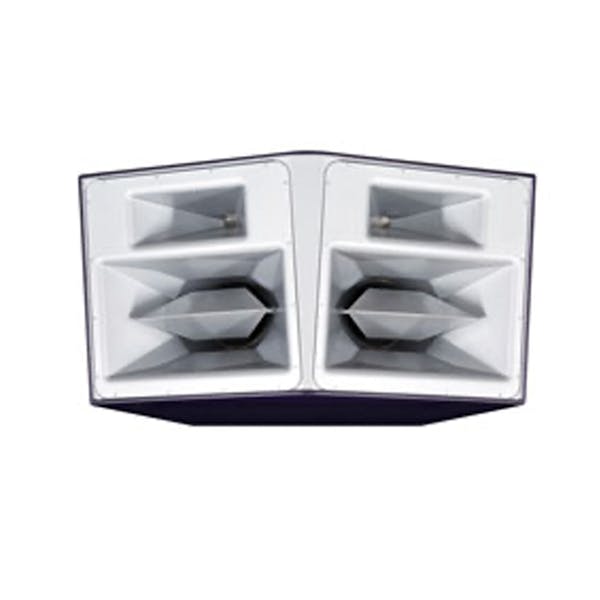 DS210
Mid-High Section of the Dance Stack
The DS210 loudspeaker enclosure comprises dual Axhead-loaded 10'' mid-high drivers and dual 1.4'' compression drivers (with Funktion-One's signature high HF crossover point for minimised distortion).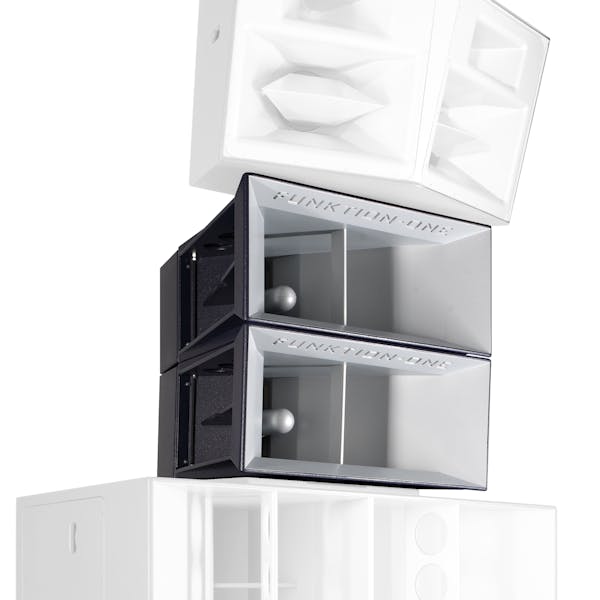 DS15
Low-mid section of the Dance Stack.
This horn loaded 15'' device delivers punchy, well defined upper-bass and low-mid frequencies. 
Infrahorn
Adds dramatically to the efficiency of two Infrabass.
The double Infrahorn is a waveguide which can be used in conjunction with a pair of Infrabass 218s for applications with extreme low-frequency bass requirements.